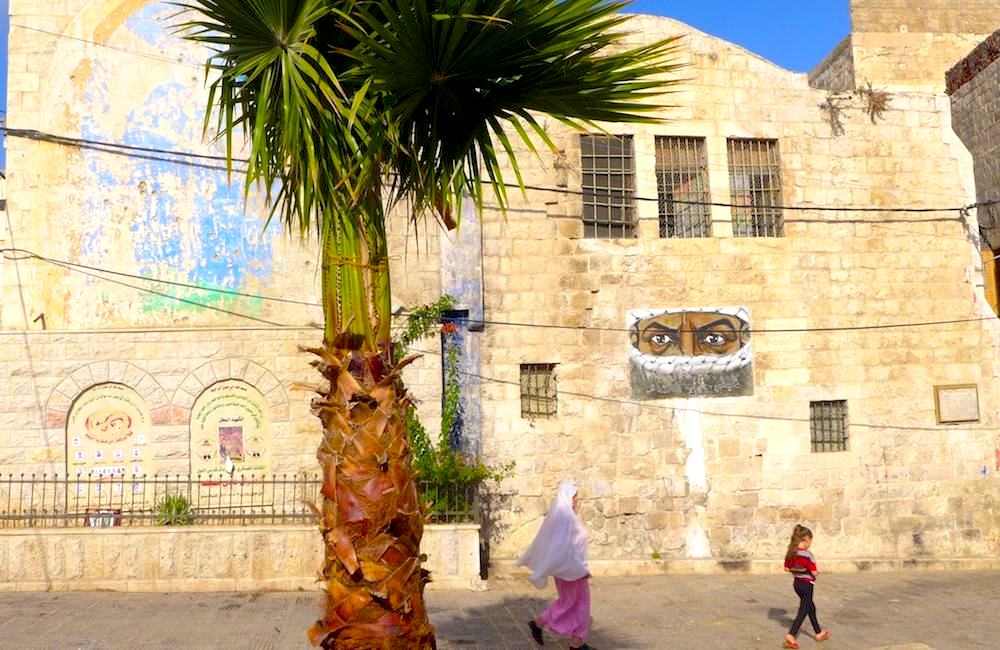 Last updated: 21 December, 2014
The rebirth of Nablus (PHOTOS)
Join travel and food writer Fiona Dunlop as she guides us through the 'New Nablus' – a place of great contrasts.
Following its notoriously active role in Palestine's two Intifadas, Nablus has, for the last few years, been forced to take a back-seat. Licking its psychological wounds, gradually rebuilding its shattered walls while still living with the daily tension of IDF (Israeli Defence Force) incursions, killings and arrests, it has kept a low profile. Today, though, things are visibly changing, as 'New Nablus' grows apace, its modern high-rises stalking over the chalky hilltop to face Israeli settlements to the south, while the beautiful old Kasbah undergoes extensive regeneration.
NABLUS IS NOT ONLY packed with Biblical, Roman, Mamluk and Ottoman history and tradition, but also reflects the living face of the West Bank. Despite its long history of resistance, which started in the 1920s and culminated in the Battle of Nablus in 2002, the city is a major commercial hub and, as such, the recipient of substantial expatriate investment. Nor is it any surprise that Palestine's richest man, Munib Al-Masri, lives in a huge villa just outside town. Paradoxically, Nablus is also home to the West Bank's largest refugee camp, Balata, dating from the early 1950s, a grim and shameful reminder of the ongoing occupation.
On a more cheerful note, Nablus is famed for olive oil soap factories (it lies at the heart of the West Bank's prolific olive groves) founded by the Ottomans, for pungent spice-shops and for its legendary knafeh, that sickly-sweet cheesecake that has conquered the Middle East. These elements all lie in or beside the beautiful old walled city of golden Nablus limestone, a maze of arches, stairways, courtyards, mansions, alleyways, twists and turns. Although bombing and shelling damage was extensive in 2002, the builders have been busy, and much of it now looks quite pampered.
"…things are visibly changing, as 'New Nablus' grows apace"
As you penetrate this urban heart, you are enveloped by the mayhem, colour, hubbub and aromas so typical of a Middle Eastern souq. Six years ago, the walls were plastered with enlarged photos of 'martyrs', tragically romanticised images of young men clutching machine-guns who had died for the cause; today, only a few remain, torn and faded.
The main buzz centres on the famous old clocktower, Al-Menara, and the neighbouring Al-Nasr mosque, unmistakable for its green dome. A few steps away, beyond the shisha cafés, is the crowded Al Aqsa bakery, considered the best in town and where the men of Nablus flock daily to indulge their addiction of freshly baked knafeh. This involves huge circular trays layered with goat's cheese, clarified butter, semolina and syrup which are baked, then cut into portions at lightening speed – before being wolfed down even faster, still hot.
To add to the gastro offerings of the souq, three years ago a women's association decided to showcase some of the abundant Nablusi produce and talents of home-cooks through cooking-classes and group lunches. A stylishly converted Ottoman building has thus become Bait Al-Karama ('House of Dignity'). Virtually opposite the Al-Aqsa bakery, its discreet doorway frames a narrow staircase leading to a terrace and kitchen and, above, a large dining room beside space for workshops. Cooking-classes are booked in advance, and usually include an accompanied prowl through the souq to scoop up the best vegetables and meat for lunch.
INITIALLY, the concept behind the centre was to help women who had lost their sons in the Second Intifada (2000 – 2005), by providing shared activities as a form of counselling. During the endless curfews imposed by the Israeli army, a network of mutual aid was developed to bring food or medicine to those in need, and Bait Al-Karama is an extension of that.
A FEW STEPS further stands another historical sight, the Al-Shifa Turkish baths that go back to the 17th century. Said to be the oldest working bath in the country, the beautiful stone and marble interior includes a huge, vaulted shisha and tearoom – now with wifi. This is yet another sign of the energy that permeates Nablus, where chrome-yellow share-taxis zip through the new town, businessmen and fruit vendors all chat on mobiles, satellite dishes pepper rooftops and smart young women clutch books and iPads (Nablus boasts the largest Palestinian university).
The sense of economic renewal is tangible – but with the occupation still unresolved, you wonder how long it will last. Could the bubble burst? That is a valid excuse to visit this impressive town soon.

See more images in the slide show above. And don't miss the author's blog.