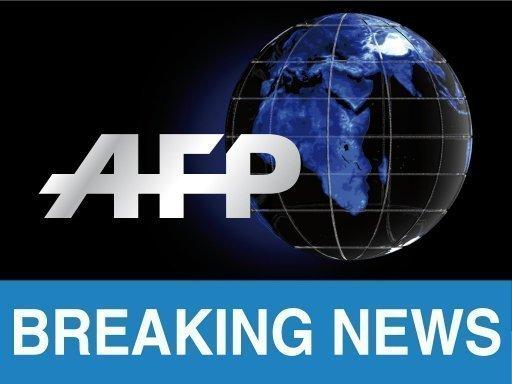 Last updated: 24 December, 2014
Israeli warplanes hit southern Gaza after sniper fire
Israel launched an air strike in southern Gaza on Wednesday and killed a Hamas militant after a sniper attack on a patrol seriously wounded a soldier, the army and medics said.
It was only the second time Israel had struck Gaza since a 50-day war ended with a truce on August 26, after witnesses reported a first strike early on Saturday.
The Israeli military said it acted after its troops came under fire from a sniper while they were on the Israeli side of the border fence.
"As a result of the attack, an IDF combat soldier from the Bedouin Reconnaissance Battalion suffered a severe chest injury," an army statement said.
"In response to the firing at our forces, who were east of the fence in the southern Gaza Strip, we carried out immediate attacks against the relevant targets. There was an air strike and one by a tank," it said.
Palestinian medical sources said Tayseer al-Ismary, 33, was killed "as a result of gunfire and shrapnel from a tank shell" in the incident east of the southern city of Khan Yunis.
Hamas sources said he was a member of its military wing, the Ezzedine al-Qassam Brigades.
Israeli army spokesman Peter Lerner denounced the attack.
"Hamas sniper attack is an outrageous act of aggression. IDF will continue to protect its forces and the border area," he wrote on Twitter, noting the military had instructed Gazan farmers to keep away from the border area "for their own safety".
Hamas blamed Israel.
"The Israeli occupation is responsible for the tension east of Khan Yunis. They tried to cross the border, provoking a response from Hamas," spokesman Sami Abu Zuhri said.
Prime Minister Benjamin Netanyahu warned Israel would "react firmly to any attempt to call into question calm in the south (of Israel) following Operation Protective Edge", referring to the July-August military offensive against rocket-firing militants in the Gaza Strip.
On Saturday, after a rocket struck southern Israel, the air force hit Gaza for the first time since the truce took hold. Since then, three rockets have hit the Israeli south.
A month ago Israeli troops killed a Palestinian near the border fence in northern Gaza in the first deadly shooting since the truce. Wednesday's shooting was the second such fatal incident.
The exchanges have raised concerns there could be a new flare up of violence in and around the tiny Palestinian enclave, which is home to 1.8 million people.
Nearly 2,200 Palestinians were killed during the July-August war, mostly civilians, and 73 on the Israeli side, most of them soldiers.