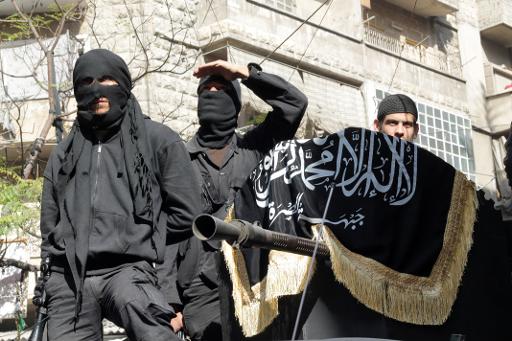 Last updated: 7 January, 2015
Al-Qaeda in Syria dynamites revered Sunni cleric tomb
Syria's Al-Qaeda branch has dynamited the mausoleum of a Sunni Muslim cleric in a southern town it captured in November, officials and a monitoring group reported on Wednesday.
Fighters of both Al-Nusra Front and its jihadist rival, the Islamic State group, regard the reverence of tombs as tantamount to idolatry and have demolished many such shrines.
Al-Nusra blew up the mausoleum of Imam Nawawi in the town of Nawa in Daraa province, the Syrian Observatory for Human Rights said.
The Islamic endowments ministry of the Syrian government, which has lost control of much of Daraa province to rebel groups, condemned the bombing as an attack on the "country's history and heritage".