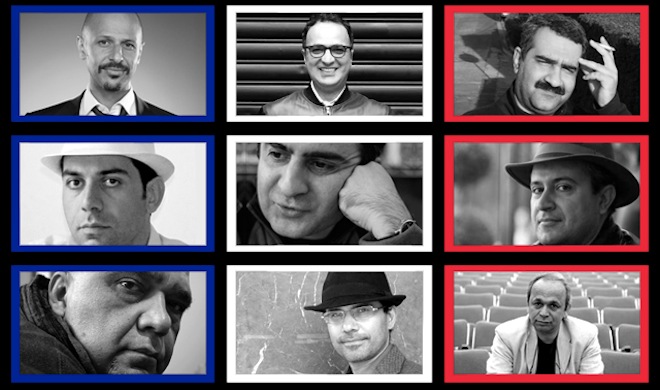 Last updated: 15 January, 2015
VIDEO: Iranian cartoonists and satirists speak out on Charlie Hebdo
In the wake of the attack on Charlie Hebdo, the International Campaign for Human Rights in Iran released this video, featuring nine prominent Iranian cartoonists, satirists and comedians expressing their solidarity with the victims of the attack and the defense of free speech.
The clip contains commentary from celebrated Iranian cartoonists and satirists, many of whom were forced to flee Iran after publishing work critical of Iranian authorities and official policies. Several of the artists featured, including cartoonist Kianoush Ramezani, satirist Alireza Rezaie and cartoonist Mana Neyestani, currently reside in France and in the video, express their sadness over this attack in the country that provided them refuge and a safe creative space.
In addition to expressions of sympathy, the nine artists describe what freedom of expression means to them, and why defending the right to free speech is so critical for their work.
The video features, in order of credited appearance, cartoonist Kianoush Ramezani, political-social satirist Alireza Rezaie, cartoonist Mana Neyestani, cartoonist and animator Afshin Sabouki, political satirist Kambiz Hosseini, cartoonist Touka Neyestani, cartoonist Nikahang Kowsar, author and political satirist Ebrahim Nabavi and comedian Maz Jobrani.
The views expressed do not necessarily represent those of Your Middle East.