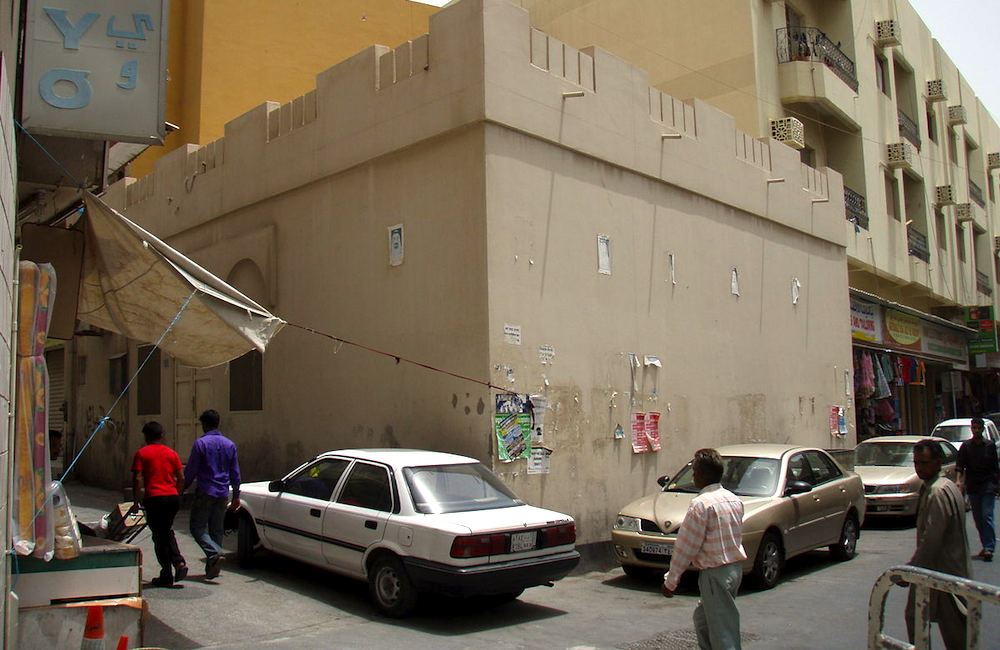 Last updated: 23 January, 2015
Bahrain's synagogue: The only one on the Arabian Peninsula
Muhammad Zulfikar Rakhmat tries to locate the historic synagogue in Bahrain's capital. That's more difficult than you might think. But he also finds out a great deal about life for the small Jewish community living in the Kingdom.
It was raining and crowded in the commercial district around the historic site of Bab al Bahrain (Gateway of Bahrain) after sunset on Sunday. My friend and I were walking down streets full of shops and people, searching for the first and only synagogue on the Arabian Peninsula. It was not an easy task. It took us nearly an hour to locate the nondescript fawn structure along the Sasa'ah Avenue in the low-class commercial area of Manama.
AT FIRST, we decided to follow our GPS, which showed that the synagogue was located behind the Gulf Pearl Hotel. Nevertheless, that seemed not to be the case. We figured we had to ask around. We decided to ask some shopkeepers along the Sheikh Hamad Avenue. Most did not know where the synagogue was, some thought we were looking for a church, and others did not know if it even exists. "What do you mean? No Kaniis (Arabic word for synagogue) here. There are churches, but no Kaniis."
We decided to continue walking along the avenue until we arrived at a hotel. At first the receptionist did not understand what we were looking for. We had to refer to the synagogue as "a church for Jews" to make him understand. He told us to turn left after Pizza Hut and find "a small bicycle shop," situated right after the "fish" roundabout. "The 'church' is behind the shop," he said.
"Most did not know where the synagogue was, some thought we were looking for a church…"
As it turns out, the synagogue is located down Sheikh Abdullah Avenue and behind the Sahara Hotel which is next to a small bicycle reparation shop as the hotel receptionist said. Surrounded by some small electronic and clothing shops, the building is tiny, white, and seems to be newly painted. For many, it may be very difficult to recognise the building as a synagogue as it has no sign or mark to identify it as one. We believed to have found the right place after asking several passersby and shopkeepers nearby. Some said it is "a place for the Jewish" while others said it is an "Israeli building."
According to one electronic shopkeeper across the street, the building has been there for a long time. The door is always closed and it is always empty. In fact, some could not recall the last time it was visited or opened.
Despite relatively undocumented, Jews have a long history in Bahrain. In fact, it was reported that Jews had lived in what is today known as Bahrain since the times of Talmud. According to some Arabic sources, Jews used to live in Hajar, Bahrain's old capital, in 630 CE and declined to convert to Islam when Prophet Muhammad sent an army to the island.
In her book, Nancy Khedouri, a Bahraini Jewish writer who is now a member of the 40-seat Shura Council, reported that as many as 1,500 Jews once resided in the Kingdom. The majority came from Iraq, beginning with the Yadgar family in the 1880s. The Yadgars flourished from the textile business, while another notable Jewish family, the Khedouris, made their fortune in tablecloths and bed linens. The Nonoos flourished in the country's banking sector.

In fact, the famous district along Al Mutanabi Road was once called 'Jewish Street' as there were many shops owned by Jews and they would be closed every Saturday to commemorate the Jewish day of Sabbath.
NEVERTHELESS, things shifted soon after the proclamation of the Israeli state in 1948. Unrest broke out, the synagogue was destroyed, and a large number of Jews had to flee overseas. Although it was reported that in 1960s there were still around 300 Jews in Bahrain, the 1967 Arab-Israeli war prompted increased anti-Israeli sentiments, which led a further number of Jews to emigrate.
It is very difficult to find out or even predict the exact figure of Jews residing in Bahrain today. Some sources say around 30 while others claim 50. These Jews reportedly rarely get together. Moreover, as there is no Rabbi present in the country, most spiritual observances have to be conducted overseas.
But unlike the majority of Arab countries, Bahrain has unexpectedly taken steps to accommodate its Jewish population. In addition to the synagogue, the community is allowed to maintain a small Jewish cemetery in the country. It is also reported that there are still Jewish businesses dispersed around the old market. Nearly all display their Jewish family identities across their storefronts.
Although Bahrain has no official ties with Israel, in 2004 it agreed to drop its embargo of firms and enterprises that do business with Israel. Furthermore, Sheikh Hamad also made an official visit to London and New York to plea to immigrant Jews to return to Bahrain.
The Kingdom has also allowed the Jewish community to be represented in the parliament. Prior to 2005, the community was represented by Ebrahim Houda Noono who was succeeded by his niece, Houda Ezra Nonoo. Houda was the first non-Muslim woman to lead a human rights society and the first Jewish woman Member of Parliament in the Kingdom. In 2008, Houda was appointed as Bahrain's ambassador to the US, the first Jewish ambassador sent overseas by any Arab country.
Special thanks to Nasr Samadee, Assistant Consular at the Embassy of Thailand in Qatar, for assisting in the research behind this story.