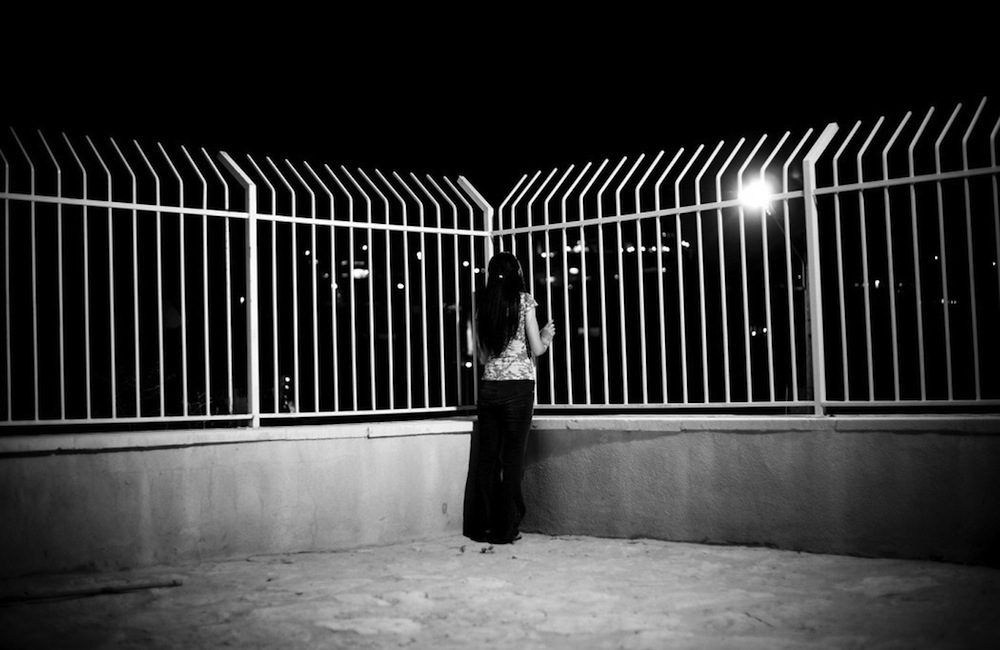 Last updated: 12 March, 2015
Women's rights in the Middle East – new data show both improvement and impasse. #IWD2015
On International Women's Day 2015, researchers at the Varieties of Democracy (V-Dem) Institute share brand new findings on the development of women's rights in the Middle East and North Africa (MENA). This briefing shows that although women's rights and their empowerment are still much wanting across the region, positive trends can be noted in particular countries.
V-Dem has compiled a unique database representing the largest effort in its kind to measure almost 400 aspects of democracy starting from 1900 until today for all countries in the world. The aim of the project is to provide more nuanced measures of democratic development to scholars, practitioners and policy-makers with the help from more than 2,500 country experts assessing country-specific trends. In this paper, a few graphs on the historical trends of women's rights in the MENA region and selected countries within the region are presented and analysed.
Countries in North Africa as well as in the Middle East are often depicted as particularly plagued by gender inequality in various aspects. The new V-Dem indicators confirm that there is still a long way to go to reach gender equality in the region. Yet, regional averages hide that the countries have taken increasingly divergent paths.
FOR INSTANCE, in Graph 1 the V-Dem female empowerment index ranging from 0 to 1 (in all graphs a higher scores corresponds to a more democratic development) gauging the empowerment of women from 1940 to 2012 is represented by the grey, slightly thicker line. Political empowerment is understood to include open discussion of political issues, participation in civil society organizations, freedom of movement, the right to private property, access to justice, freedom from forced labor, representation in the ranks of journalists, and an equal share in the overall distribution of power. Women's empowerment in the MENA region increased only very gradually during these decades and continues to be at a low level.
However, this general trend hides significant variation between country-specific trajectories. In Graph 1, we have also included the index values for a selection of countries in MENA to compare their scores and trends to the MENA-average. In Tunisia there has been a steady progress since the mid-1950s (lilac line). The country is the one in the region, relative to its neighbouring states, with the highest scores of women's empowerment crossing the middle of the scale. This indicates one possible reason to why Tunisia has achieved different results with the Arab Spring than other countries in the region.
Graph. 1 Female Empowerment Index: MENA

Comment: The figure graphs an index that gauges the empowerment of women between the years 1940-2013 for Algeria, Egypt, Iraq, Saudi Arabia, and Tunisia. It also shows the overall score of women's empowerment in the entire MENA region.
Compare this to some of the other countries. Iraq even witnessed a decline in women's empowerment between the years 1960 and 2000. And unexpectedly, Saudi Arabia continues to be the worst country in the region when it comes to providing equality of women's rights to that of men.
One of the indicators included in the aggregated index is a specific measure of access to justice for women. It is presented in Graph 2 covering the period from 1970 to 2014 below and it ranges from 0 to 4. In line with the scores shown in the main index, Tunisia is the best performing country with relatively high and steady scores over time and the conditions for women's access to justice has even improved since 2010. Yet, across the rest of the countries, worrying trends can be spotted. Women in Egypt enjoyed somewhat equal access to justice compared to men until around 2000 when the situation worsened. With the outcome of the Arab Spring in Egypt things deteriorated significantly in 2012 even if our data indicates a slight improvement in the last year. Similar recent negative developments in terms of women's access to justice can be noted in Libya as well as in both the Palestinian West Bank and Gaza. The most rapid positive change is experienced by the West Bank in the 1990s.
Graph. 2 Access to justice for women: Development for selected countries
Comment: The figure graphs the development of women's access to justice between the years 1970-2014 for Egypt, Libya, Palestine/Gaza, Palestine/West Bank, and Tunisia.
Another indicator included in the main index is power distribution by gender. This seeks to measure how country experts evaluate women's equality in terms of access to and use of political power in a society. This indicator also runs from 0 to 4 but only Tunisia's recent rating, and Palestine/West Bank during a couple of years, reaches levels above 2.5 – still with scores suggesting that men have much more political power while women's influence is limited to only some areas.
Looking at these selected countries, the overall scores are very low. A recent and significant downward trend is noted in Palestine West Bank and Gaza, as well as in Egypt in 2012. In contrast, in Libya up until the Arab spring men had a dominant hold on political power and women had only marginal influence, but in a brief moment after the Arab Spring the country reached much higher levels of women's access to political power, yet sadly we know that the situation has deteriorated since then with Libya falling into internal war and in parts anarchic-like conditions.
Graph. 3 Power distributed by gender: Development for selected countries
Comment: The figure graphs an index that gauges the power distributed by gender between the years 1970-2014 for Egypt, Libya, Palestine/Gaza, Palestine/West Bank, and Tunisia.
The worst situation in terms of women's empowerment in the MENA region is found in Saudi Arabia. Gender inequality is here an official doctrine and it has been frequently accused of gross violations of women's rights by international organizations. In the final Graph 4, the V-Dem female empowerment index is displayed along with the disaggregated, specific indicators for this country. Yet, a couple of positive changes can be noted in the past few years. Women's property rights have improved significantly recently, and women are generally not subjected to forced labor by the state.
However, the data indicates that men have a near-monopoly on political power and that this is the area where discrimination against women is the most severe in the country. Almost equally discriminatory, women's freedom of domestic movement is highly restricted, their freedom of discussion is generally not respected, and finally, women do not enjoy secure and effective access to justice although the latter has improved somewhat since around 2005. In conclusion, the only aspects of women's political power that has changed substantially so far, regards relatively "non-political" rights like property rights and access to justice. Those are the ones that have driven a slight increase in the female empowerment index for Saudi Arabia in the near past.
Graph. 4 Gender Equality: Saudi Arabia
Comment: The figure graphs six different indicators of gender equality in Saudi Arabia between the years 1940-2014.
FINAL WORD
This brief overview of some of the most important dimensions of gender equality in the MENA region shows the advantages of a highly detailed and nuanced set of indicators for various aspects that can be quickly compared both over time and between countries. The disaggregated data allows for exploring developments within different aspects of female empowerment.
The MENA region is evidently still facing many challenges in terms of women's rights, although certain aspects have improved in some countries. We note improvements in particular in Tunisia in terms of women's access to and holding of political power, and in terms of increased access to justice for women in Palestine/West Bank. However, the overall positive development is taking place at a very slow pace, and to a limited extent. Hence, women's rights, participation and inclusion are still areas, requiring prioritization and attention in this region.
*****
Text and graphs by Valeriya Mechkova, Frida Andersson, Aksel Sundström, and Abdalhadi Alijla. For more info on V-Dem, click here.