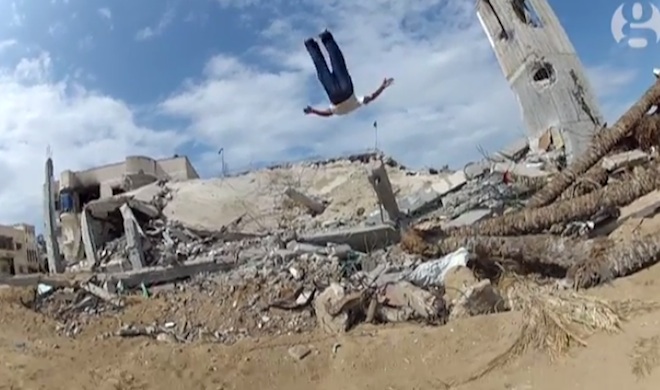 Last updated: 12 March, 2015
Yes, Banksy, this is Gaza: The Strip's one-and-only parkour team offers a guided tour (VIDEO)
"Banksy, come discover my state of Gaza," says local parkour star Abdallah AlQassab. His video represents one of the most creative activism efforts we've seen coming out of the Strip.
"To the sounds of Palestine's biggest female hip-hop artist, Shadia Mansour, join Abdallah AlQassab and the rest of the free-running team as they flip, somersault and leap their way round the ruined city," writes Guardian, the London-based newspaper that originally published the clip.
The video was made partly in response to graffiti artist Banksy's recent video about the Gaza Strip, seen here.