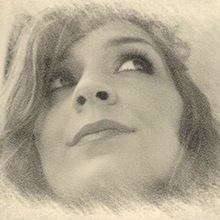 Last updated: 25 March, 2015
"My mentor is a man who once said to me: 'Your greatest asset is your female morality'"
Late in February, Turkish men donned skirts and took to the streets in Turkey in a march for women's rights. Their act of solidarity with fellow women came after the vicious murder of a 20-year old university student at the hands of a bus driver she'd trusted to get her home safely. A couple weeks later, a small group of Afghan men wearing sky-blue burqas marched through the streets of Kabul. Their march came in an effort to draw attention to women's rights in the country. From Turkey to Afghanistan, both acts carry a symbolism that can't be ignored: walking in someone else's shoes creates understanding, solidarity and sameness. In these two cases, gender borders collapse and we are all simply human.
Change truly happens when we are capable of seeing the world through the eyes of others. Gandhi chose his famous garb when he realized that a large number of people in India were so poor that they couldn't afford to wear more clothes than what was necessary to cover their nakedness. He went on to lead his people's revolution with simple means against grave challenges. This sameness he created with follow citizens is what he cited on numerous occasions as giving him power and passion to continue with his struggle and vision. This sameness is what drew the world's attention to the plight and subjugation of India's poor under colonization.
"Their march came in an effort to draw attention to women's rights in the country"
In 1852, American novelist Harriet Beecher Stowe published her story Uncle Tom's Cabin, which turned out to be a publishing sensation selling four million copies within a decade. The story was effectively a political stand against slavery and the brutal treatment of slaves on cotton plantations in the US at the time. Her story was credited with transforming her entire generation's view on slavery encouraging rebellion against it during the American Civil War. Her inspiration to write the story came from the tragic death of her 18-month old son during the Cholera epidemic that hit Cincinnati in 1849. It was her son's death that opened her heart into empathizing with black women whose children were torn away from them to be sold into slavery. The great issue of Harriet Stowe's age was slavery and through her personal circumstances she found a way to create sameness and change.
For Middle Eastern women of my generation who beam with hope and energy to create sameness and change, women's rights are the great issue of our age. At home, we still face grave challenges and barriers to gaining equal rights, some of which have to do with prevailing attitudes and stereotypes held by some Middle Eastern men. In articles and news pieces abroad, we are mostly portrayed as veiled, powerless and dominated by the rule of our men. But there are stories of sameness that don't make the news. These stories of sameness involving men who can champion and empower us are too crucial to miss.
As a young woman growing up in the Middle East, men played a crucial role in my emancipation, empowerment and personal growth. My father led the way in wholeheartedly supporting me to pursue education abroad alone, breaking cultural norms and social barriers. My brothers respect the strength of my opinions and their deviance from what is accepted and popular. My husband takes pride in journeying through life with an equal partner, because according to him, he wouldn't have it any other way. My mentor is a man who once said to me: "Your greatest asset is your female morality, it's what will carry you far in this life. Don't let anything or anyone change that in you".
More stories of such men surround me. Upon my daughter's birth, a friend handed my husband a book, claiming it was the greatest gift he can offer him. It was a book entitled "Strong Fathers, Strong Daughters". In this book, Dr. Meg Meeker advocates for fathers to show their attention, protection, wisdom and courage so we can build generations of strong, confident women. On another occasion, this was the story a young Middle Eastern man in his early twenties who took to the stage to share a poem at a poetry recital event I was attending. In his poem he addressed the men who took pleasure in catcalling women on the streets. He mocked, criticized and challenged for change.
Our region needs the wisdom and courage of such brave men to lead and champion women in their lives. We need strong fathers, brothers, husbands, friends and mentors who can rise and see the world through our eyes: eyes full of determination and hope that we can one day stand undivided and equal in the sameness of our humanity.