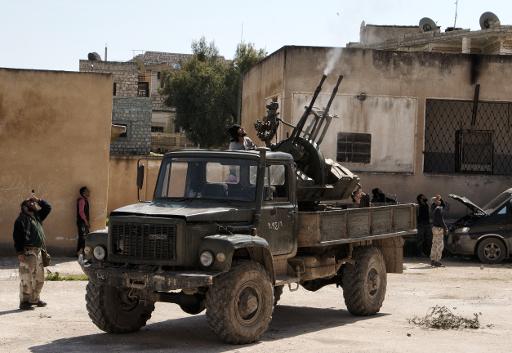 Last updated: 1 April, 2015
Syrian rebels 'attack main Jordan crossing'
Jordan on Wednesday closed its main border crossing with Syria amid fierce clashes between rebels and pro-regime forces for control of the post.
"The 'Jaber' border post has been temporarily closed to travellers and goods," Interior Minister Hussein Majali told AFP.
The closure, he said, was a "preventive measure to safeguard the lives and security of travellers due to the fighting underway on the other side of the border."
A monitoring group said earlier that heavy fighting had erupted Wednesday when Syrian rebels including Islamists launched an attack on the border crossing, known as the Nasib post on the Syrian side.
The Syrian Observatory for Human Rights said the rebels had besieged the post and were facing air raids and rocket fire from regime forces.
The post is the last remaining border crossing with Jordan still in the hands of Syria's regime, as it battles rebels who launched an uprising against President Bashar al-Assad in 2011.