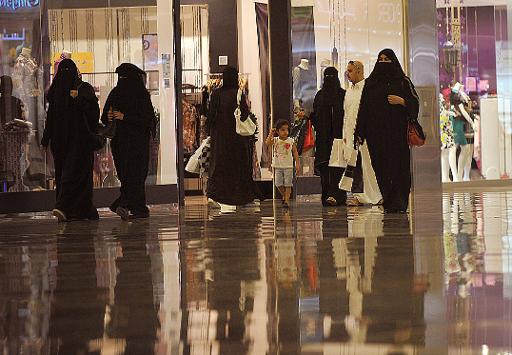 Last updated: 23 April, 2015
Saudi tightens mall security after alert
Shopping malls in Saudi Arabia have tightened security after the interior ministry issued a warning over possible attacks.
At the upscale Kingdom Centre Mall in central Riyadh, security guards inspected bags and scanned visitors with metal detectors before they entered, an AFP reporter witnessed.
Inside the older Akaria Mall and office complex in the city centre, guards also stopped visitors and searched their belongings.
At a suburban mall this week, a witness said they saw police cars deployed and officers inspecting the vehicles of arriving shoppers.
The new measures follow an interior ministry warning on Monday over a possible attack against a shopping centre or oil facilities.
A ministry spokesman said there was "an alert" involving a mall or oil installations but did not provide further details.
State-owned Saudi Aramco, the world's largest oil company in terms of crude production and exports based in the east of the kingdom, told AFP it had a policy of not commenting on matters concerning security.
Fears about possible revenge attacks by jihadists in the world's largest oil exporter have been raised since September when Saudi Arabia began taking part in US-led air strikes against the Islamic State group in Syria.
In March, Interior Minister Prince Mohammed bin Nayef ordered that security be tightened nationwide after the kingdom launched air strikes against Iran-backed Shiite rebels in neighbouring Yemen.
On April 8, two Saudi policemen were killed when their patrol came under fire from unknown assailants in Riyadh less than two weeks after two others were wounded in a similar attack.
Between 2003 and 2007 Al-Qaeda waged a campaign of bombings and shootings that killed expatriate workers along with Saudi security officers.
In a fresh spate of attacks, Westerners have been targeted in Saudi Arabia four times since October.
Authorities arrested three Saudis, suspected of shooting a Danish national, who were said to have acted "in support of" IS.
Another incident saw a Canadian stabbed and wounded at a shopping mall in Dhahran, where Saudi Aramco is based.
The United States closed its Riyadh embassy for several days in early March because of unspecified security concerns.