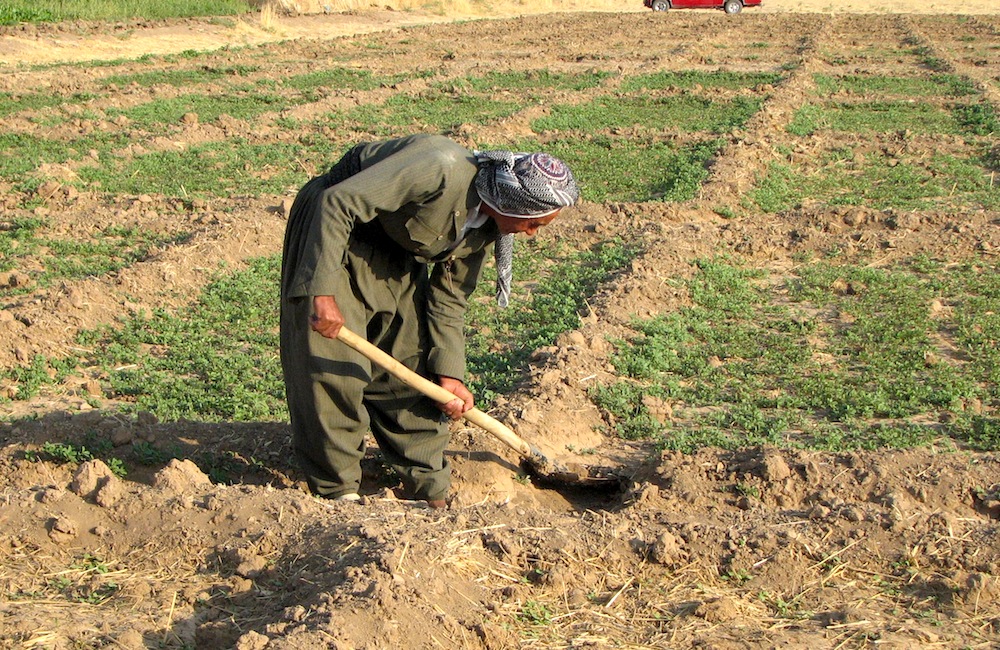 Last updated: 7 May, 2015
Q&A on population, drought and mobility in Iraqi Kurdistan
In her PhD thesis, "No Friends but the Mountains", Lina Eklund reaches a somewhat surprising conclusion: people are moving from city to village.
You are working on migration patterns in the Duhok Governate (Iraqi Kurdistan). Can you tell us a little about what your research investigates?
"I examine migration patterns in Duhok, which means that I look at how and why people move around within the region. I specifically look at migration patterns from the year 2000 onwards to see if migration patterns are in some way connected to environmental factors such as the severe drought that lasted from 2008 to 2009."
What did you do to find out the answers to your questions?
"I investigated the intensity of a recent drought, if people had reported drought as a problem and if more people had moved during this stressful period. What I found was that they had not moved during this period, but many had perceived the drought as a problem for them. I also found that since the year 2000 many people had actually migrated from cities to villages. Why would people move from a city where you have a good life a lot of services to a village with sometimes no water or electricity? I did interviews about this and found that people were actually migrating back to their home villages. The reason why many people had left in the first place was because of the Anfal genocide in the late 1980s, and not because of the drought. People had been forced away but now that Kurdistan was more stable they were able to move back again to their villages.
These movements in between cities and villages are interesting because when you leave your village you abandon the land. This is why I have also examined satellite images to see if there have been any land transformations such as increases or decreases in cultivated land area. On the satellite images you can see that the area of cultivated land changes."
What are your main findings?
"One important finding is that people in Iraqi Kurdistan did not migrate because of the drought. People do not solely rely on agriculture as income as other people in rural areas might do. Because of the war, people are used to finding other sources of income. Secondly and in connection to that, the conflicts and the genocide have played a very important role in Kurdish society, also for agriculture."
What can the Kurdish government gain from this knowledge?
"First of all, the surveys I have done are unique in that they are quite large including 1200 households. The information that I have is very detailed and says something about why people are moving around. I can say from my findings that people are moving away from cities and I would recommend to policy makers in Kurdistan to not only focus their development on urban areas, they should also help rural areas. During my last visit I was invited to the Minister of Agriculture to speak about the satellite images and agriculture in general."
Have you experienced any challenges during your research work?
"Data has been a challenge. In Kurdistan there has been no population census since 1987 and even back then you cannot really trust it. Being someone working on population you would want some kind of census but it does not exist. I had to do a large survey instead and even if it does not cover all places and villages it is fairly representative."
How do you conduct a 1200 people survey in Kurdistan?
"I had a team of six Kurdish students who helped me carry out the interviews in villages. I gave instructions about which villages they should go and they went in carsto do the interviews. I also had a team of two people form the Duhok University to do village leader interviews. I was also out there to get an idea of how things work in reality."
Lina Eklund is active at the Center for Middle Eastern Studies (CMES), Lund University.