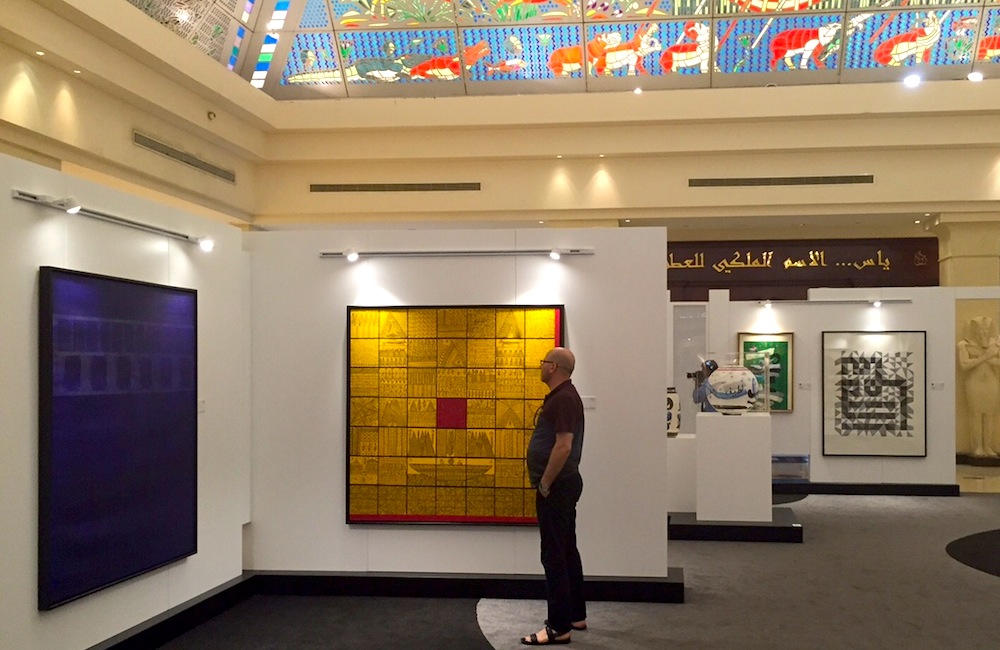 Last updated: 13 May, 2015
Arabic calligraphy exhibition in Dubai promotes "cultural oneness of the Arab world" (PHOTOS)
Keeping the beauty of Arabic calligraphy alive, Dubai is hosting the 8th International Exhibition for Arabic Calligraphy at Wafi Mall which will run until May 15, 2015. Badar Salem paid a visit.
The exhibition, which includes works from 32 famous local and international calligraphers, showcases some beautiful, colorful images that combine different fonts and forms of Arabic calligraphy— seen by many as aesthetic human heritage.
Abdul Rahman Al Owais, UAE Minister of Health and Chairman of the Dubai Culture and Arts Authority, said, "The Dubai International Arabic Calligraphy Exhibition is the largest-of-its-kind initiative that brings together the best of calligraphy works by the masters from across the Arab world. With the exhibition, we are demonstrating the cultural oneness of the Arab world, and the significance of calligraphy is highlighting our religious, social and cultural identity."
He added, "In addition to masterpieces by the classical masters of the artform, the exhibition will also showcase works by contemporary Arab calligraphers, underlining the focus of Dubai to promote the current and new generation of calligraphy artists. With the event, we want to open doors of learning for our new generation as well as residents and visitors to Dubai to the unmatched splendour of calligraphy as an artform, especially through workshops which will cover both classical and modern artforms.
"The event will provide visitors with a deep understanding of the history, evolution, style and techniques of calligraphy. Alongside, they will also benefit from tremendous insights on the Arab world itself, the unity in its diversity and its firmly rooted values," the minister said.
Your Middle East's Badar Salem took a tour of the exhibition:
Taglasir Hassan
(Left) "And say: May Lord cause me at a blessed lading place for Tou art best for all who bring to land." Quran XXII: V29, 2013.
Jalil Rasouli
Untitled, 1355 (Hijri year)
Mouneer Al-Shaarani
'There Is No Merit, Of Those Who Do Not Go Through Love Or Passion', 2008
Nja Mahdaoui
Untitled
Abdulqader Al Rais
Serenity series, 2015
Rachid Koraichi
Untitled
Khaled Ben Slimane
Untitled, ceramic, 2006
Mohannad Orabi
It's no longer about me, 2013
Ali Shirazi
Isheq (passion), 2011
Ali Shirazi
'Sapphires at Dusk', 2012