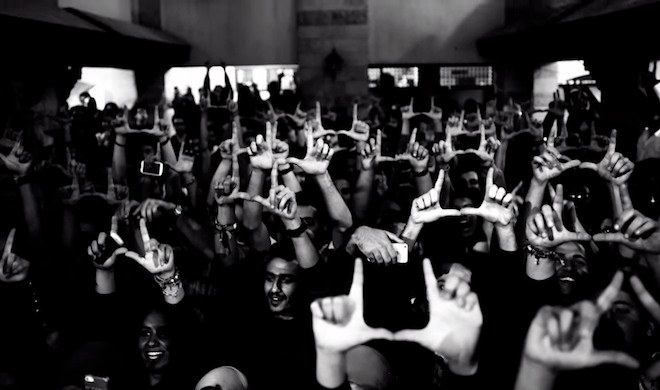 Last updated: 11 August, 2015
Rebels against the Arabic music business (VIDEO)
Amman-based El Morabba3 let three years pass since their debut album. Now, they're turning to their fans for support to produce an independent record with identity.
"In this age we don't only need singers with polished voices, we need identity and content," says lead vocalist Muhammad Abdullah. Basically, he is calling for reform of an industry that really must offer more than a perfectly photoshopped face.
His fellow band members seem to share his understanding of how the Arab music business works; record labels in the region have no clue what to do with musicians who defend their own vision, adds guitarist Odai Shawagfeh. "No idea, no concept. Just the face that changes for every new CD," he says, while pointing at the glossy album covers in a local store.

That's why El Morabba3 now looks in a different direction: to the fans. In a new crowdfunding campaign, this celebrated force on the regional music scene wants to make an independent record that doesn't just talk about "greatness and beautiful things that aren't part of our reality".
But despite the harsh criticism, there's optimism in the air. "The ceiling for freedom of expression has gone up over the past 10 years or so", explains Muhammad Abdullah. "I think this is reflected in the music, in El Morabba3 and other bands as well."
So check out the video above to learn where these progressives want to take you next…