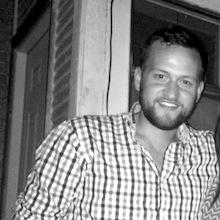 Last updated: 18 August, 2015
"Even inside the prison, Fatima says that her father's activism has continued"
Fatima Halwachi, a 24-year-old activist, has long admired her father's stand for human rights and political freedom in Bahrain. But now she finds herself in a situation where she is the one struggling to secure his freedom in a case based on trumped-up charges.
On Friday, July 24th, the popular mobile app Snapchat published their featured video story on Bahrain, showcasing user-submitted clips of what ostensibly passes for daily life in the kingdom. The video montage enthusiastically put on display scenes of Bahrainis eating traditional cuisine, shopping at the luxurious City Centre mall in the capital of Manama, and enjoying water sports out on the Persian Gulf.
What Snapchat was unable to highlight, of course, were the untold thousands of prisoners of conscience languishing in the monarchy's squalid and torturous jails amid a recent failed pro-democracy uprising: among them doctors, human rights activists, journalists, photographers, opposition figures, and even teachers.
One such teacher currently being held at Bahrain's notorious Dry Dock Prison is Khalil Al Halwachi, a human rights activist who had been targeted on multiple occasions in the past by the Bahraini regime for his human rights work abroad alongside the prominent and now imprisoned activist Abdulhadi Al Khawaja, as well as for his activism in connection with the uprising that began in February 2011.
Having been detained and released before, 58-year-old Halwachi is now charged with possessing a gun intended for terrorist activities, a charge he says he was forced to confess to under threat of torture. As another human rights activist being tried as a "terrorist" in a judicial system run by Bahrain's ruling family, Halwachi's case highlights the monarchy's ever-increasing, shrewd appropriation of the West's "War on Terror" rhetoric — whereby peaceful human rights activism and dissent is silenced by being labeled as or associated with terrorism.
According to the Project on Middle East Democracy, in the run-up to a new planned mass demonstration back in August 2013, King Hamad implemented into law by decree twenty-two parliamentary recommendations that vastly expanded the regime's power to curtail peaceful forms of protest under the broad and vague banner of anti-terrorism. While Bahrain has not since seen protests and clashes on the scale of those that occurred during the Arab Spring, the monarchy now seizes upon the vacuous and Orwellian discourse that is anti-terrorism to jail opposition figures, strip Bahrainis of their citizenship, and target human rights activists.
Having seen her father become one such target, not a day goes by for Fatima Al Halwachi, without thinking of her father and working for his release. As a 24-year-old activist with the European-Bahraini Organisation for Human Rights (EBOHR), the figure who inspired her to advocate for others is now the very object of her human rights advocacy.
****
"My father is a teacher, not a terrorist," Fatima tells me on the phone from Bahrain. "He teaches different subjects: math, science as well, and Arabic…he started since he was in Sweden."
A dual Bahraini-Swedish citizen, Khalil Al Halwachi's presence in politics and advocacy goes back to his co-founding of the opposition group Islamic Action Society, after a royal pardon in 2001 allowed him and other opposition figures to return to Bahrain. Before that, he lived and taught in Sweden for thirteen years, according to his daughter. He was arrested again in 2011 during the period of martial law that followed the Arab Spring in Bahrain, but was released by a military court, according to Fatima.
"What Snapchat was unable to highlight, of course, were the untold thousands of prisoners of conscience"
Asked to recount his latest arrest in 2014, Fatima says: "It all started when on the third of September they raided our home, like the house was all messed up, our belongings everywhere…just like searching randomly for what, I don't know. But then they brought in a gun, and my father is now charged with possessing this gun. It was planted for my father."
"He was forced under torture and threats to sign on papers where it was mentioned that he's actually taking part in terrorism…and that this weapon was found him. Even his student, who was arrested two days before his arrest, was tortured so badly to confess also on my father."
The Criminal Investigations Directorate, or CID, where Khalil Al Halwachi's forced confession was extracted, is widely known as a torture chamber in Bahrain. In their latest report on the state of human rights in Bahrain, Amnesty International noted that "torture continued to be reported despite the establishment of a number of official bodies to investigate allegations of torture and other ill-treatment in custody…"
…In some instances, detainees complained that police or other security officials violently assaulted them during arrests and house searches, or while they were being transported to police stations or prisons in police vehicles, and during interrogation by Criminal Investigations Directorate officers, when they were held without access to their lawyers and families for several days. Methods of torture reported included severe beating, punching, electric shocks, suspension by the limbs, rape and threats of rape, and deliberate exposure to extreme cold.
In a recent piece for Huffington Post, Director of Human Rights First's Human Rights Defenders Program, Brian Dooley, notes that this type of allegation follows a familiar script:
Al Halwachi says the weapon that he was arrested for possessing — a Kalashnikov rifle — was planted. The Bahraini security forces certainly have a previous record of doing this.
I was in court at the famous trial of 20 medics in 2012 when the prosecution showed video "evidence" of police discovering similar guns they claimed were hidden in ceiling tiles in Bahrain's main hospital. The time codes embedded in the video showed the film was from days after the police claimed to have uncovered the weapons. Credible evidence is often irrelevant to trials in Bahrain.
****
Khalil Al Halwachi has now been imprisoned for more than ten months. His trial, which was scheduled for June 30th, was postponed again for October 24th. It's been an agonizing process for Fatima, who only gets to see her father once a week for twenty-five minutes from behind a glass wall.
"(The trial) was postponed because the witnesses who were supposed to testify were out of the country…these witnesses are the same officers who were in CID during the torture," Fatima says. She suspects that they'd be easily identified in court by Khalil as being the ones responsible for his torture, and so his pre-trial detention was extended to keep punishing him because there's no real case against him.
Even inside the prison, however, Fatima says that her father's activism has continued:
"My father went on several hunger strikes during his arrest in prison. It was for better conditions, to stop torturing detainees inside solitary confinement…many detainees told my father that the police officers were telling them that you could be killed here and no one would know. They told my father that if they were to die, it'd be better than what they went through."
As her father advocates on behalf of those inside the prison, Fatima looks to his example to shed light on his own plight: "He taught me to never stop speaking for the oppressed. He is the inspiration for my path."
"His last hunger strike took around twenty-two days. He is 58 years old. He has been through many health deteriorations during his detention as well. The hardest one was the blood clot he faced…he was prevented from treatment for long days, they refused to take him to a hospital until we actually did put pressure, trying to let everyone know that detainees are prevented from their basic right in prison which is medical care.
"He was taken then after that to the hospital where they confirmed that he has a blood clot on the left side of his body. He's better now, but we never know, it could come back anytime, as the doctors mentioned."
While her official position with the EBOHR has been in documentation and monitoring since 2012, Fatima recently launched her own campaign to collect messages for Khalil from activists and supporters around the world, which were then published online by her organization.
"We are now more involved in this. We've been struggling for human rights for all, my father's is just one case out of so many jailed unjustly in Bahraini prisons. (Khalil) could face fifteen years of imprisonment for something that was not done by him…as we say, it's the price when you struggle for freedom and democracy, in countries like the GCC (states)."
Asked what her message to the United States government is, Fatima replies: "I believe that their pressure can help a lot…to just call for freedom for these activists, to call for my father's freedom, it will actually make a difference."
She added, "They would need to stop the support for the Bahraini government, to stop supporting them with arms."