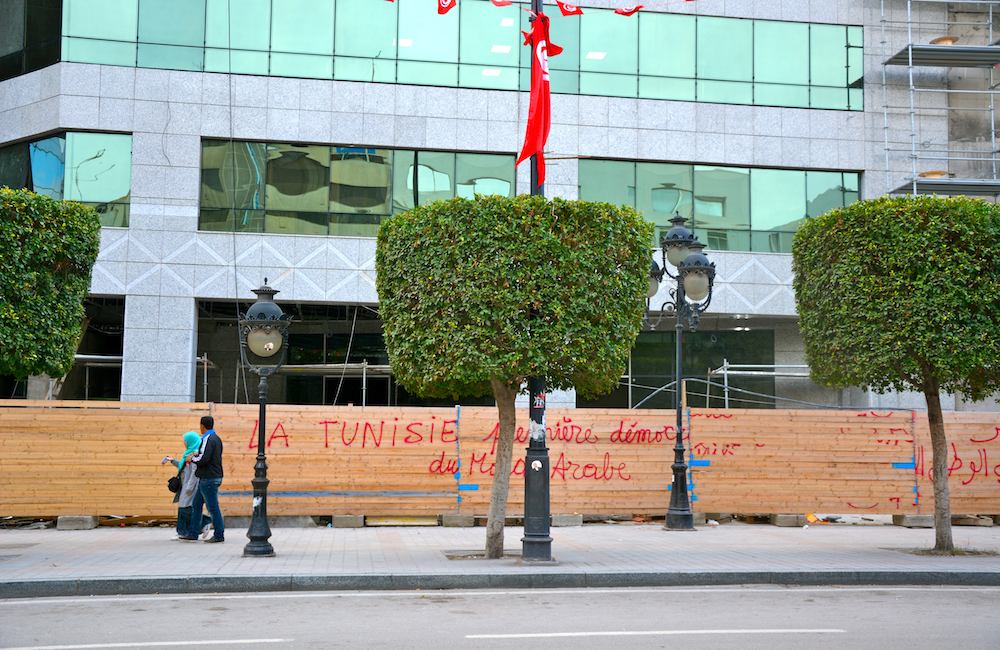 Last updated: 22 September, 2015
A conversation on terrorism, border security, ISIS, and youth radicalisation in the Maghreb
Imad Mesdoua, a political analyst specialising in the Middle East, North Africa and Sub-Saharan Africa, discusses the regional security situation.
YOUR MIDDLE EAST: Since the Arab Spring Tunisian youth radicalisation is believed to have increased, how would you describe and explain this phenomenon?
IMAD MESDOUA: Youth radicalisation is a very worrying phenomenon affecting the Middle East and North Africa region. In fact, it has pretty much become a global issue in light of the expansion of IS and its ability to attract foreign fighters, including Westerners, within its ranks. For Tunisia, the phenomenon is even more worrying since the largest number of IS's foreign fighters are said to come from the country. The two tragic terror attacks in March 2015 on the Bardo Museum, which led to the death of 20 people, and the one in June 2015 at a tourist resort in Sousse, which resulted in the death of 38 people, sent shockwaves in the country.
There are a number of factors, which explain the phenomenon of radicalisation among young Tunisians. Firstly, there is political, social and economic marginalisation, which makes individuals more vulnerable to radicalisation. High levels of youth unemployment, geographic disparities in development between regions, a lack of political participation are just some of the factors, which contribute to this marginalisation of sections of the population. The use of social media and of modern technology to diffuse Jihadi propaganda has also changed the way we think about radicalisation. Seifeddine Rezgui, the 23-year-old terrorist attacker in Sousse, exemplifies a new form of "solitary radicalisation." In the aftermath of his attack, his family and friends expressed their astonishment at the fact that he could have committed such an act. But in the age of modern technology and social media, it is no longer uncommon for radicalisation of young to take place in a solitary manner, through the Internet, for example. In the era of IS propaganda, the narrative has also been honed by these groups to target vulnerable individuals suffering from identity issues, or with little stake in society, by offering them ideals they can pursue or a means of rebelling. Terror groups are able to capitalise on their feelings of resentment or frustration. These groups also feed on the anger generated by exclusion from political processes, and police repression (or torture) which dissenters often face in many countries in the region.

Imad Mesdoua
Since the Bardo and Sousse attacks in Tunisia the authorities have stepped up their counter-terrorism measures, what would you like to see the government do?
As a fledgling democracy, Tunisia is widely perceived as the only success story from the "Arab Spring." It will be difficult for the country's political and security establishments to strike a balance between maintaining civil liberties and combating terrorism pro-actively. Fighting radicalisation will require a holistic response. There are no quick fix solutions. The government has to deliver on the promises of the "Jasmine Revolution," which revolved around the concept of "dignity" and socio economic opportunity.
Reforms targeted at disenfranchised sections of the population which emphasise equal access to economic prosperity, political accountability, and social inclusiveness should be prioritised over knee-jerk repressive responses, which only exacerbate tensions and create even further marginalisation. A progressive educational curriculum, which actively counters Jihadist narratives, is also vital to the fight against Jihadi propaganda. Finally, the government should strongly reinforce the rule of law to put an end to the impunity of security forces, and fight corruption.
The perpetrators behind the two recent terrorist attacks in Tunisia were believed to have trained in Libya. How common is it for Tunisians to travel to Libya, potentially training with jihadists?
The power vacuum in Libya is a major cause for concern for Tunisia, Algeria and other countries in the region. The lack of central government in the country has transformed its vast territory into a hub for criminal organisations, armed militias and violent Jihadi groups. Unchallenged, they have capitalised on the disintegration of the Libyan state, roaming freely across different parts of the country. They have also been able to set up training camps, hideouts and transit routes for their fighters. As a result, Libya has become a safe haven for would-be Jihadists looking to train there or buy weapons. It is also a transit hub for terrorists looking to fight in Iraq and Syria.
The Bardo and Sousse attackers were all found to have trained in militant camps in Libya. Though they were probably radicalised in Tunisia, their training in Libya may have been a determining factor in them carrying out the attacks. There are undoubtedly more Tunisians still fighting or training with terror groups in Libya. Like the large contingent of Tunisians fighting for IS in Iraq and Syria, their return to Tunisia poses a particular threat for security agencies. Instability in Libya affects the entire Sahara-Sahel region. The borders Libya shares with its neighbours are porous, making it easier for them to smuggle weapons, drugs, and attract new fighters from other parts of the region. The Tunisian and Algerian armies, for example, have had to foil numerous attempts to smuggle weapons, explosive devices and ammunition at their borders. In Ben Guerdane, a Tunisian town close to the border with Libya, a number of weapons warehouses were discovered in the past year.

A relative shows image of Yassine Laabidi, one of the gunmen behind the Bardo attack
In Libya there are many different violent jihadist groups, which do you consider a threat and how much cross-border connections are there between these groups?
With no army to control the entirety of Libya's territory, terrorist jihadi groups have grown in strength. There are a number of violent jihadi groups in Libya, which can be considered a threat. Al Qaeda in the Islamic Maghreb (AQIM) and various other affiliated groups such as Ansar al Sharia are active in the country. In the summer of 2015, US strikes claimed to have eliminated two North African jihadi leaders with links (direct or indirect) to AQIM. These include Mokhtar Belmokhtar, the Algerian terrorist responsible for the In Amenas attack, and Abu Iyadh, the leader of the Tunisian group Ansar al Sharia. Their presence in Libya reemphasizes the earlier point I made about how attractive the country has become for jihadis looking for a 'safe haven'.
But it is the Islamic State, above all other groups, which has attracted the most international attention given its expansion in parts of the country. It is still unclear just how many fighters belong to the group but it recently took control of a majority of the city of Sirte and maintains a presence in other parts of the country, such as Derna. Egypt conducted air strikes against Islamic State targets in February in retaliation for the killing of 21 of its nationals earlier this year. The group has also killed 30 Ethiopians. One could argue that the threat the Islamic State poses is one of very few issues on which rival governments in Libya and across the region can agree.
Groups in Libya are using the lawlessness in Libya to support and encourage others across the region. They take advantage of the porous borders to move freely and establish a presence in different countries. A great example of this was how groups such as AQIM, whose traditional zone of operation had been the Maghreb, were able to establish a strong presence in Northern Mali partnering with local tribal elders and by creating economic patronage networks. The geography of the Sahara-Sahel region and long-standing cultural, ethnic and religious links, which exist between different populations, render borders pointless in the eyes of these communities.
How effective do you consider the recent Tunisian suggestion of building a wall by the Libyan border is?
A wall can help to stop terrorist groups and criminal organisations from entering Tunisia but only in a limited capacity. Broadly speaking, walls alone cannot and will not eliminate the overall security threats which Tunisia face. These issues are deep-rooted and require a whole set of measures to address them. In the short term, Tunisia and other states in the region should increase the material and operational capacity of their security agencies. More money should be invested towards increased and more efficient border patrols. Police, intelligence, gendarme and army units also require much better equipment and training in the field of counter terrorism. States in the region should also improve cooperation between their security agencies. It is vital that information which will help prevent attacks and identify suspects be shared in good time. More dialogue can go a long way.
In the long term, states in the region should continue to support Libya to bring about a stable central state and army. One way of doing this is to help the UN-led mediation underway to find an end to the crisis in Libya. One hopes the mediation will produce, sooner rather than later, a national unity government between rival governments in Tobruk and Tripoli. Only a solution of this political nature can achieve stability. Short-term strikes or military interventions, regardless of who leads them, against various terror and criminal groups will not. The Sahara-Sahel region needs Libya to stabilise politically in order for the security situation to begin to improve.