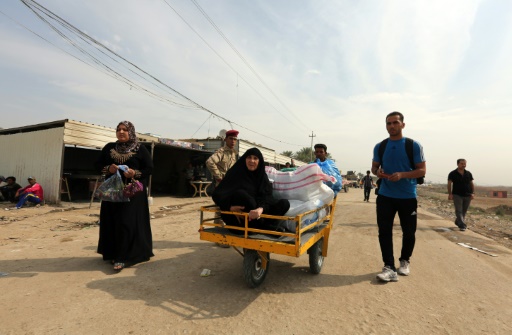 Last updated: 21 October, 2015
Iraqi forces' progress toward Ramadi slows: US
Iraqi security forces battling Islamic State jihadists have made significant advances around Ramadi but progress to recapture the city has slowed in recent days, a US military spokesman said Wednesday.
Colonel Steve Warren, who works in Baghdad for the US-led coalition conducting air strikes against IS targets in Iraq and Syria, said Iraqi forces had progressed along several lines toward Ramadi and successfully repelled a string of IS counterattacks.
However, "their progress has slowed from the beginning several days ago, but they are still moving," Warren said in a video call with reporters at the Pentagon.
The Iraqi troops were "consolidating and reorganizing their forces in preparation for continued offensive operations," he said.
In one unsuccessful counterattack, IS jihadists tried to use several car bombs against Iraqi forces, but the Iraqis fought them off.
Local troops are being aided by US-led coalition planes, which Warren said have conducted 21 strikes in the past week around Ramadi.
Ramadi, the capital of the western province of Anbar, was captured by IS in May this year.
Warren also noted that Iraqi forces had regained most of the Baiji oil refinery, though "small pockets of enemy resistance" remained.