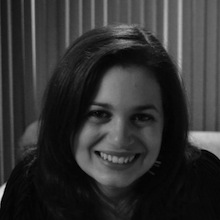 Last updated: 26 October, 2015
"France is seeking to increase Saudi investment in the blooming French arms trade"
Olga Aymerich connects French arms trade with human suffering in Yemen.
Are you aware the French government is fueling a war? It is, a war that has killed more than 2,000 civilians and wounded more than 4,000 since March 2015.
On 2 October, a Dutch draft resolution asking for an independent international inquiry into human rights violations by all parties in the Yemen war was eventually withdrawn at the UNHCR. Instead, a resolution appointing a national commission of inquiry was accepted. France, together with the United Kingdom, was one of the main supporters of the accepted resolution.
This resolution can only be described as partial since it is based on a decree issued by the exiled Yemeni government headed by President Hadi, which is one of the parties in the conflict. President Hadi is backed by Saudi Arabia, which has been leading a military campaign in Yemen to influence the result of the civil war.
The French decision to support a biased inquiry did not come as a surprise. But why should France support a partial inquiry instead of an international and independent one?
Only a few weeks after the beginning of the airstrikes, Foreign Minister Laurent Fabius rushed to Saudi Arabia in an official visit to claim French support for the Saudi-led military campaign in Yemen. His visit took place a few days after France signed a USD 7 billion military deal with Qatar to provide the emirate with fighter jets. Qatar is also an active member of the Saudi-led coalition in Yemen.
"Why should France support a partial inquiry…?"
Saudi Arabia has been increasing its military expenditure in recent years, reaching more than USD 73 billion by 2014, and France has become one of its main suppliers.
According to the Stockholm International Peace Research Institute (SIPRI), France increased conventional arms transfers to Saudi Arabia from USD 89 million in 2010 to USD 175 million in 2014. This is a 96.9% increase in just four years. In November 2014 alone, Saudi Arabia signed a deal buying French weaponry worth USD 3 billion. Already in 2010, France was by far the main EU arms exporter to Saudi, with EUR 2,168 million in exports, far ahead of the second exporter, Italy, at EUR 435 million.
Despite Saudi Arabia's multiple human rights violations, France has increasingly become a close ally of the Saudi regime and is seeking to increase Saudi investment in the blooming French arms trade.
And this is not stopping. On Tuesday 13th, French Prime Minister Manuel Valls on a visit to the Kingdom of Saudi Arabia together with Defence Minister Jean-Yves Le Drian, signed contracts for a value of EUR 10 billion, of which a significant part is defence related. Shipyards, patrol boats, and spy satellites are on the Saudi wish-list for future contracts with French companies.
But at what cost? Are the French people really aware of what their government is doing?