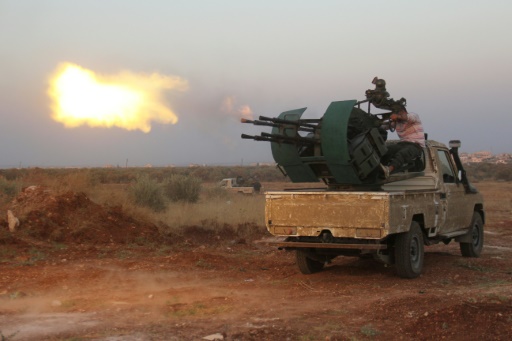 Last updated: 30 October, 2015
US to send 'fewer than 50' special ops forces to Syria
President Barack Obama has authorized the first sustained deployment of US special forces to Syria, officials said Friday, easing his long-standing refusal to put boots on the ground.
America's commander-in-chief has authorized an initial deployment of "fewer than 50" special operations forces to the north of the war-ravaged nation, in what officials described as an intensified effort to combat the Islamic State group.
"They will help coordinate local ground forces and coalition efforts to counter ISIL," said a senior administration official, using an acronym for the jihadist group.
Washington will also deploy A-10 ground-attack planes and F-15 tactical fighter jets to the Incirlik base in southern Turkey, as part of the ramped up effort.
The White House is expected to make a formal announcement later Friday.
The US leads a 65-member coalition that have vowed to roll back the Islamic State group's territorial gains in Syria and Iraq.
But the bloc has sometimes struggled, with the White House reluctant to dramatically gear up US involvement and key members of the coalition holding divergent aims and differing degrees of commitment.
Obama recently scrapped a $600 million mission to train Syrian opposition fighters.