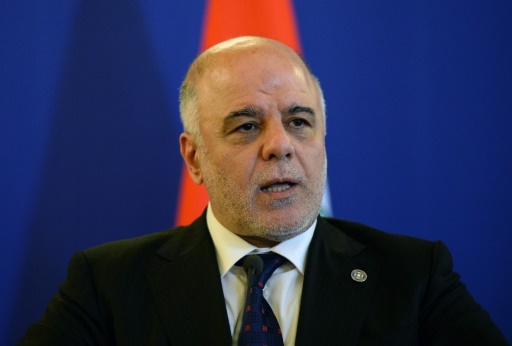 Last updated: 2 November, 2015
Iraqi parliament pushes back against the prime minister over reforms
Iraq's parliament on Monday pushed back against Prime Minister Haider al-Abadi's execution of reforms to curb corruption and streamline the government, issuing a statement rejecting any usurpation of its powers.
A dispute between parliament and Abadi could further hinder reform efforts by the premier, who has already struggled to effect signficant or lasting changes.
The endemic nature of corruption in Iraq and the fact that officials are limiting their own privileges by implementing some changes are already major obstacles to reform.
Parliament "denies the delegation of any of its legislative powers to any executive side, and calls on all authorities to abide by their work according to the constitution", a statement from the legislature's spokesman said.
The statement did not name Abadi, and insisted that parliament supports reform efforts begun by the premier in response to widespread popular anger with the government that led to weeks of protests in Baghdad and the south.
Grand Ayatollah Ali al-Sistani, the country's top Shiite cleric, gave Abadi the political cover to proceed by himself calling for change, and parliament approved a reform programme presented by Abadi along with its own series of proposed changes.
Abadi's spokesman, Saad al-Hadithi, told AFP that he does not consider the parliamentary statement to be a problem, saying that parliament approved the premier's proposals and that the legislature's role had in any case not been usurped.
Abadi has announced reforms including scrapping the deputy premier and vice president posts, streamlining the cabinet, cutting salaries for officials and slashing their huge number of guards.
But some changes may require further parliamentary action, especially scrapping the vice presidency, which is a constitutionally-mandated office that would require an amendment to remove.