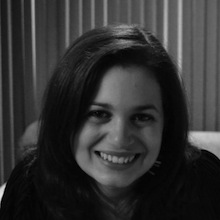 Last updated: 10 November, 2015
"An increase of economic ties and cooperation has been exchanged for ground soldiers"
Olga Aymerich discusses how growing internal opposition has caused the Saudi leadership to outsource ground soldiers in Yemen. Sudan, Mauritania, and Senegal have sent troops in exchange for increasing economic ties and cooperation with the kingdom.
Saudi Arabia's internal opposition against current ruler King Salman and especially against his appointed Deputy Crown Price and Defense Minister son Mohammed bin Salman has grown to being on the verge of a power reshuffle that could oust the King.
Part of the disdain against the current ruler and his son derives from the eight-month military campaign led by the Kingdom in neighboring Yemen. Prince Mohammed bin Salman has been in the lead of the military campaign, which started only two months after his appointment as Defense Minister. But what was supposed to be a short, clear-cut intervention to heap praise on the newly-appointed 29-year-old prince and smooth his way to the crown, has become a painfully long campaign which has already killed more than 2,300 civilians and wounded 4,000 according to OHCHR.
Under these circumstances, each and every Saudi casualty in Yemen has become poison dart for the current Saudi leaders and their survival in power. Furthermore, Saudi internal opposition has reached its peak at the same time as the Saudi-led military campaign is expected to increase the ground battle, before potential peace talks take place.
The king and his son know that to keep themselves in power they cannot afford a higher toll of Saudi casualties in the field. They can neither afford losing grip in Yemen since this would highly undermine Prince Mohammed bin Salman's image as a capable leader of the kingdom's crown. Thus, Saudi Arabia has adopted a new strategy which is all about ietting the others' blood run. An increase of economic ties and cooperation has been exchanged for ground soldiers from the poorest members of the coalition to fight the most vulnerable positions in Yemen.
On October 17th, Sudan sent 300 soldiers to the southern city of Aden and 450 additional ones on October 19th as a part of an agreed 10,000 soldiers force, from which 16 were reportedly killed and 12 injured in two different attacks only six days after deployment. Sudan is under high economic pressure since South Sudan's independence in 2011 – South Sudan has an estimated 75% of the total oil reserves of the former united Sudan. Thus, it has shifted its regional alliances from long-term Iranian ally to the oil-rich Gulf in search of economic support.
"Every single Saudi casualty in Yemen has become poison dart for the current Saudi leader"
One day before the arrival of the Sudanese troops in Yemen, on October 16th, Mauritania agreed to deploy 500 troops to Yemen, the week after Saudi Deputy Defense Minister Al-Ayesh's visit to Mauritania. The visit of the Saudi minister was followed by a letter from Egyptian President Sisi to boost cooperation between the two countries, as well as by a visit by UAE Foreign Minister Al Nahyan. Both UAE and Egypt are in the center of the Saudi-led coalition in Yemen.
2,100 Senegalese troops were also sent to help secure an evacuated area in the Saudi Arabian border with Yemen. This action came shortly after Saudi Arabia announced it would invest in Senegal's development program. Senegal is the only non-Arab member of the Saudi-led coalition.
The latest Saudi move was hiring 800 ex-military Colombian soldiers, mostly retired from the elite troops, offering significantly higher salaries than in Colombia and a 1,000 USD weekly bonus while in the field, among other benefits.
Saudi Arabia's monarch cannot afford to further ignite an already boiling internal opposition, yet he cannot either afford losing face in Yemen if he wants to save his son options as a future successor to the crown. Sending other coalition members' troops as cannon fodder in exchange for increased economic ties seems to be the strategy the rulers of the kingdom have put in place to try to save their position. Immorality aside, this is also having an impact in the countries sending troops as citizens have questioned their leaders' move. Meanwhile the Yemen conflict continues unstopped.