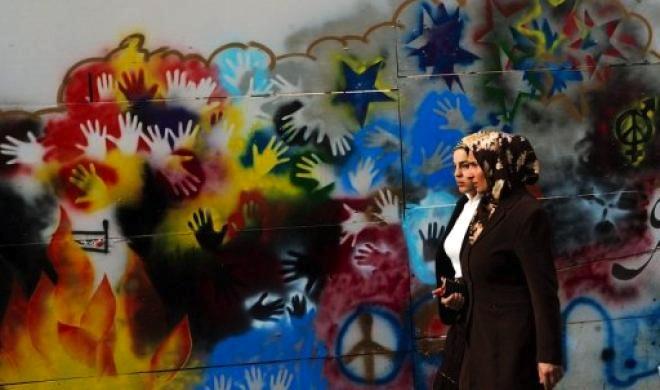 Last updated: 20 November, 2015
How Turkey has embraced digital media for news: 5 trends
Online audiences in urban Turkey are enthusiastic consumers of digital brands, technology and social media, but TV and traditional media players still play a key role in their news mix, a new study reveals.
Published last month by the Reuters Institute for the Study of Journalism at the University of Oxford, this new research offered a fresh look into the habits of 1,076 digital news consumers in urban Turkey, comparing their experiences with more than 27,000 online news users in 17 other countries; including Germany and the UK. (Disclaimer: this author was part of the team who produced the report.)
Although the findings for Turkey are representative of an urban population rather than a national population, they nonetheless revealed some intriguing results. Here are five findings which caught my eye.
1. Online channels are important, but TV news still holds the top spot
As a source for news, 32% of the study's online sample in urban Turkey said that the internet is their main source of news. However, traditional platforms – especially TV – remain important. Even among online users, just over half (51%) stated that TV is their main source of news.
That figure is only likely to grow once Turkey's substantial offline audience is added into the mix. TV remains an important news medium; and one which is likely to remain the primary news source for many people in Turkey for some time.
2. Traditional news media brands remain important
Established, legacy, media brands – news providers who began their life offline – have a high online weekly reach of 76% in urban Turkey. This means that they have successfully leveraged their offline reputation to reach large audiences online. The weekly reach of these legacy news brands is 9% ahead of their digital-only rivals.
This offers some potentially good news for a number of offline providers (such as newspapers). Although these news outlets are not identified as the principal news sources for many demographics, their online channels nonetheless are part of wider news consumption habits.

3. Social media is a popular source for news
Turkey has a complicated relationship with social media. This dynamic looks set to continue, with online audiences using social networks as platforms to share and discuss a wide range of topics, including news.
Trust in the news is very low in urban Turkey. Nearly half of those surveyed, 45%, did not think that they can "trust most news most of the time" – by far the highest figure of all 18 countries surveyed. This high level of distrust may be a driver behind higher levels of social media as a news source.
According to data in the report, social media is a very popular destination for news in urban Turkey, with Facebook leading the way (used for news by 69%). Twitter also enjoys a substantial reach, being used for news by one third (33%) of the urban sample.
It was this latter platform which was harnessed by the Koza-Ä°pek Group owned Bugün and Millet newspapers last month following efforts to stop the printing presses at both publications. In response the papers used the microblogging platform as a means to share their front pages with their readers.
4. Urban news consumers love their smartphones
The use of smartphones for news is above average in urban Turkey; 57% versus an 18-country average of 45% identified in the wider 2015 Digital News Report.
However, the usage of tablets for news is similar to most other markets, as is usage of desktop and laptop computers for online news consumption in urban Turkey (65% versus an 18-country average of 68%).
These figures may not be representative of the whole country, but reflect the day-to-day reality for many young tech-savvy urbanites across Turkey. For this group, smartphones are going to be key devices to access social channels as well as other online content; with the gap between desktop versus mobile usage in Turkey being among the smallest of those countries featured in the study.

5. Domestic digital brands trump their international rivals
Although traditional Turkish news brands remain ahead of native digital-born brands, domestic digital brands are more successful in Turkey than their international counterparts.
In contrast to a number of other countries where services like Google News, Yahoo! or MSN News reach large percentages of the online news market, Turkey's most popular digital born news brands are Mynet, Haberler and Internethaber. This demonstrates the challenge for outsiders and the potential for domestic news providers to build on these foundations, as they seek to grow their audience and online revenues.
By providing a detailed look at digital news consumption in Turkey, this report not only gives us a fresh perspective into the habits of news media consumers, but it also provides a basis to track change over time; both within Turkey and by being able to contrast usage with other countries around the globe.
It's going to be fascinating to see how this digital evolution unfolds.
***
Damian Radcliffe (@damianradcliffe) is the Carolyn S. Chambers Professor in Journalism at the University of Oregon and a contributor to the new report featured in this article, although he is writing here in a personal capacity.
Damian is also the co-author, with Esra Doğramacı, of an extended essay published alongside this study by the Reuters Institute for the Study of Journalism exploring how Turkey uses social media.