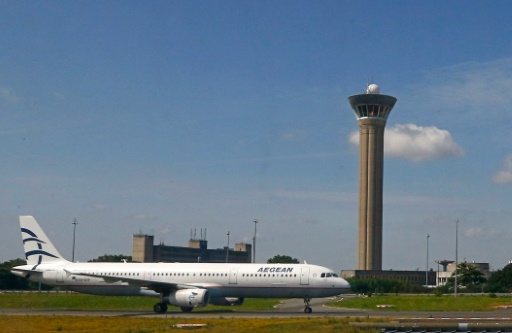 Last updated: 7 January, 2016
Greece says opposes 'discrimination' after Palestinian plane protest
Greece on Thursday said it condemned all forms of discrimination after Palestinian leaders complained at the removal of two Arab passengers from an Israel-bound flight.
The Palestinian leadership on Wednesday demanded the Greek government take "strong action", saying the decision to remove the pair was reminiscent of apartheid.
The two Arab passengers with Israeli documents were forced off an Aegean Airlines flight before it set off from Athens on Sunday after Israeli Jews protested about their presence.
After an initial complaint by passengers, the pair's documents were checked again by Greek security but no issues were found.
However by this stage the protest had escalated, with dozens of passengers refusing to take off until the men were removed from the plane.
Greece's justice ministry stressed Thursday that "the principle of equal treatment must be rigourously respected" for all passengers.
It added it "condemned all discriminatory treatment on grounds of racial or ethnic origin, religious convictions or other" grounds.
Aegean Airlines, which insisted that "discrimination runs counter to our principles," said initially just a handful of passengers expressed concern but that dozens then refused to take off until the men were removed from the plane.
The two stayed in a hotel at Aegean's expense before flying to Tel Aviv 24 hours later.
Aegean on Wednesday had rejected Palestinian claims of racism and said it acted with passenger safety in mind while expressing its "greatest regrets for the event."
The carrier also thanked the two men for their "understanding" over the affair.
Israeli media identified the two as an Israeli Arab and a Palestinian.
Saeb Erekat, secretary-general of the Palestine Liberation Organisation, received a letter of apology from the airline but called the incident a disgrace.
In a statement, Erekat, who described both men as Palestinians, said Aegean had "given in to pressure from the Israeli passengers."