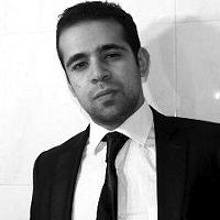 Last updated: 21 January, 2016
"His video calling for the boycott had received more than 493 000 views"
A controversial ban on mobile services popular with the youth has caused an uproar online.
Morocco has witnessed an unprecedented event as citizens of all ages decided to shut down their phones last weekend, in an unparalleled wave of discontent after a decision by the National Telecommunications Regulatory Agency (well known under its French acronym ANRT) aimed at blocking all software that use Voice over IP (VoIP) technology in the kingdom.
The ANRT stated that the reason behind the ban relates to a lack of accreditation for some leading VoIP technology services like WhatsApp, Skype and Viber, pointing to article 1 of ANRT/DG/ 04-04, which deals with the status of IP telephony in Morocco and states that "corporations using the VoIP technology in Morocco should hold a license to operate."
However, many Moroccan social media activists were far from convinced by the "law argument", especially since the article in question had not been put into practice for the last 12 years. A leader of the boycott movement, Amine Raghib, a Moroccan activist well known for his popular online educational show "Moudawat Al Mouhtarif," lampooned those who took the decision and made no bones about calling the ban "an affront to free speech."
On Facebook, at the time of writing, his video calling for the boycott had received more than 493 000 views and 19,238 shares. "Internet belongs to everyone and it is free. Nobody has the right to ban it," Amine said.
"If they ban VoIP today, I wonder what new decisions they will take tomorrow?" Amine wondered, calling for young Moroccans to join the boycott and make their voices heard.
The aftermath of the video had a tsunami-like effect. The boycott call grew louder as social media influencers like Skizofrene, Marouane Lamharzi Alaoui, Mustapah Swinga and others subscribed to Amine's initiative, with most of them sharing dozens of videos and posts to initiate people to join the movement, all reiterating what would be the movement's silver bullet emblem: "Internet is a free space that should never be censored."
From a technical perspective, other arguments were advanced as well in a bid to decipher the ban. Moroccan tech expert Rachid Jankari gave an interview with Al Jazeera to cast the spotlight on the technical aspect behind the decision. The man believes that "the authorities resorted to block such applications due to Moroccans' increasing usage of VoIP services to the detriment of normal phone calls, incurring huge losses in the meantime to telecom companies.
"With more and more Moroccans resorting to the use of VoIP, the country's main servers experience a huge pressure due to the high traffic such technology needs," Jankari noted.
Indeed this may hold true if we take into consideration the rocketing amount of 3G and 4G technology subscribers in the country, moving beyond what used to be traditional Internet connections to mobile Internet connections, and thus overloading Morocco's telecom corporations' servers.
But aside from those calculations, blocking VoIP is troubling and not particularly shrewd as it is an affront to technological advancement and free speech, let alone that the ban is affecting many of the estimated six million Moroccans living abroad, like me, who rely on such applications to keep in touch with their families and friends at no cost.
As a young Moroccan watching the development of this wave of boycott from the other corner of the globe, I can only applaud this youth-triggered-initiative, hoping that the ANRT will get back to its senses.
In the meantime, a mighty battle is in the offing…