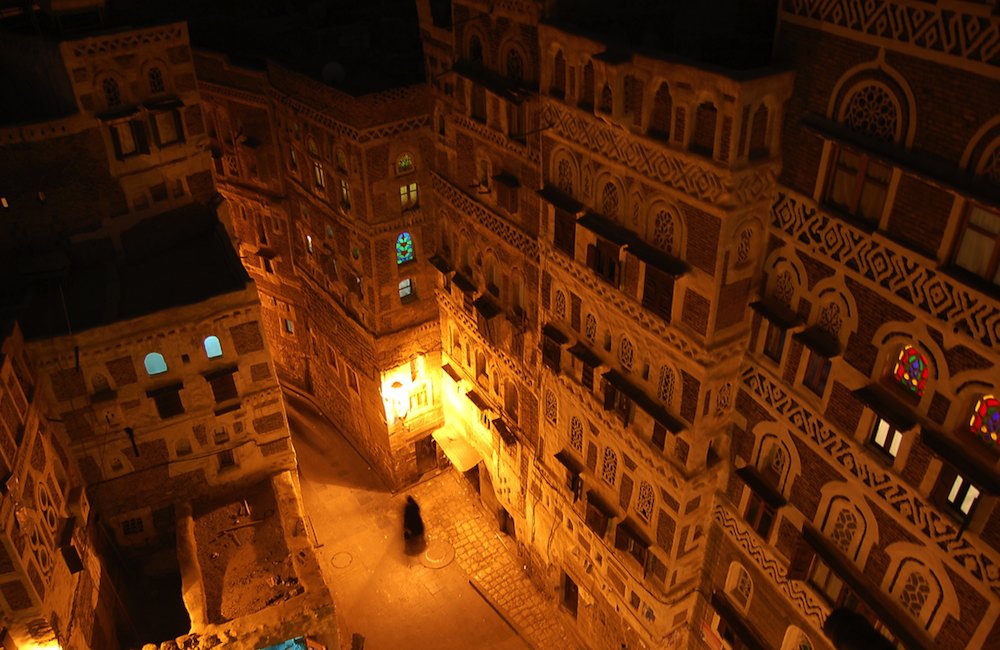 Last updated: 31 March, 2016
Yemen's forgotten journalists
Restrictions on press freedom in Yemen hurt journalists, but also deprive ordinary citizens of independent, crucial information – including news they may need to protect their lives, reports Stefania D'Ignoti.
At least eight journalists have been killed – and many more abducted by Houthi militias – while covering the conflict in Yemen since the beginning of 2015, according to the Committee to Protect Journalists (CPJ).
Though the conflict in Yemen gets far less international press attention than Syria's civil war, the dangers for journalists can be just as deadly. "There is little to no coverage by international media based in the Yemeni capital, Sana'a," said Thuraya Dammaj, a Yemeni activist and journalist for the official Yemen news agency, Saba Net.
That's because of the dangers, and the fact that the Houthi militia who have controlled Sana'a for a year and a half issue very few visas to foreign correspondents. "Foreign journalists are not allowed inside the country, let alone covering the conflict," said Dammaj.
After the disappointing outcome of Geneva peace talks in December the only option left for non-Yemeni journalists seems to be "covering the conflict from the Saudi Arabian border," said Asem Al Ghamdi, who reports on the Gulf for Al Jazeera Arabic. "But the disadvantage here is that you can only get the news from one, limited point of view," he said.
"Yemen has basically become an island," freelancer Iona Craig told cjr.org last spring. "It's really difficult to get a feel for the impact of something like that when there aren't journalists on the ground."
There are journalists on the ground though, those working for Yemeni media. So the story of Yemen's conflict is one told to a large degree by local journalists, who are no less vulnerable to the dangers. Threatened by Saudi airstrikes on one side and Houthi militias on the other, these journalists still continue trying to report on a conflict in urgent need of witnesses.
In January, a well-known local producer, Almigdad Mojalli, died in a Saudi airstrike while on assignment for Voice of America. Mojalli "wrote about the dilemmas Yemeni journalists faced, working and living in a war zone and juggling the job with worries for family and friends," Shuaib Almosawa, a local Yemeni freelance journalist, and Kareem Fahim wrote in a New York Times tribute.
"With people like (Mojalli) goes the chance of understanding and having first-hand information about Yemen," said Jason Stern, MENA senior research associate at CPJ. "If you're dead, your story is dead, too." His story received more attention than others, including an online fundraiserfor his family, because of his Western editorial affiliations. But not all local journalists receive the same degree of concern.
"The journalist kidnappings are not given a lot of attention because there are much more pressing and important issues" in the Yemen conflict, said Anita Kassem, 24, a researcher with the Berghof Foundation, an NGO working on sustainable peace through conflict transformation. "When you compare news saying that 50 people died at the hands of Houthis or Saudis, compared to five journalists detained in prison, then the first issue gets more attention."
"Yemen has basically become an island"
In addition to physical dangers, Yemeni journalists can face strong pressure from the conflict's factions. "The Houthi militias have shuttered all means of media that are leaning toward their political opponents," said Dammaj. "Even Reuters was not spared. This makes it more difficult for journalists to obtain information from various news sources."
The lack of good, reliable information is so acute that some Yemeni expatriates and locals follow the news about their homeland on social media – such as Whatsapp – "whenever the line connection works," said Nada al-Qabili, 20, a Yemeni-Russian scholar at the Middle East Partnership Initiative in Beirut. Al-Qabili said her family in Yemen is her main information source; they report what they hear and see, along with a heavy dose of unverified rumors and opinions from their neighbors.
As unsatisfying as these reports may be, they are often what Yemenis have to rely on because "the media channels that have access to areas of conflict do not display the full picture," said Walid R. Beshr, a Yemeni student in Cairo. They "are biased to either side of the conflict when they have to write for local publications, or forced to censor part of what they know."
The restrictions on press freedom hurt journalists, but ultimately deprive ordinary citizens of independent, crucial information – including news they may need to protect their personal lives.
Some online citizen journalism efforts have sought to fill information gaps, but since only 20 percent of the population has Internet access in war-torn Yemen, as opposed to Egypt or Syria's more developed telecommunications system under their revolutions, their reach is limited. Electricity blackouts are another problem. Al-Qabili said that when she was home in Yemen last summer, "I used to take my laptop to a hotel in our street. The owner knew someone in the black market, so he was able to get some fuel for the hotel's generators."
At least one Western citizen has also tried to fill the information gap. Judith Brown, a former UNHCR aid worker in Yemen who now lives in UK, has created Yemen News Today, an op-ed website and a news aggregation FB page devoted to Yemen news.
"I am nearly 70 and not good at social media," Brown said in an interview. But a neighbor helped her set up the Facebook page, at the beginning aimed to raise awareness among a Western audience. However, today it is mostly used by Yemenis who try to unravel rumors about their country. "I now have more Yemenis following my page as I aggregate news about Yemen from global media," said Brown. "If I am late posting, I get messages from Yemen asking why haven't I posted yet. I didn't expect that."
For the journalists still trying to report on their homeland, "their situation is precarious, and journalism in Yemen these days usually rhymes with danger," said CPJ's Stern. According to Dammaj, Houthi militias have detained nearly a dozen journalists in unknown venues, and Al Qaeda in the Arabian Peninsula (AQAP) militants are believed to have detained four more.
Surrounded by so many examples of danger, it is perhaps not surprising that local journalists censor themselves in order to avoid trouble. That's another factor that "limits our access to information about Yemen," said Stern. "If only people could give recognition to how some of these journalists survive under censorship and lack of sources to gather stories that otherwise will never see the light, there would be more interest about their situation."
ALSO SEE OUR LONG READ: Yemen is a forgotten Syria