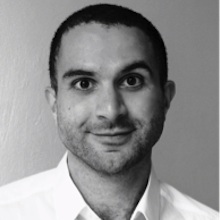 Last updated: 5 May, 2016
"It incorporates two important shifts from a previous failed doctrine"
France's peace initiative for Israel and Palestine offers a clear break from the past, writes Omran Shroufi.
Although only announced to the world at the end of January 2016, the 'French Initiative' has already entered the lexicon of nearly every politician, journalist or diplomat engaged with the Israel/Palestine conflict. One reason for this broad interest is that the initiative signals a clear departure from a previous negotiation formula that has evidently suited one side more than the other.
Earlier this year, the now ex-French Foreign Minister, Laurent Fabius, set out his plan for an international peace conference with the participation of major international and regional powers to lay the groundwork for the eventual establishment of a Palestinian state. Since the initial announcement, the French plan has continued to take shape, with 30 May now confirmed as the date when France plans to bring together 20 key countries – without the presence of Israeli and Palestinian officials – to create political momentum and establish a framework for peace talks. The preparatory meeting will serve as the basis for a second conference (with full participation) later in the year. Perhaps most interestingly, France warned it would automatically recognise Palestine as an independent state, if the initiative "reaches a dead end" – and though France has since stressed that this decision will be not taken automatically, it remains on the table.
Palestinian President Mahmoud Abbas and his close aides have been buoyed by the French announcement; indeed they have been calling for an international 'P5+1' framework for Palestine ever since the six-member team of the five permanent Security Council members plus Germany successfully reached a deal with Iran on its nuclear programme.
The Israeli reaction has been rather less enthusiastic, with officials stressing the country's long held position that only bilateral negotiations between the two sides can further peace. Accordingly, the Israeli Prime Minister's office officially rejected the French Initiative on 28 April.
Israeli preference for US brokerage
It is obvious to most observers that Palestinian officials see no future in bilateral talks sponsored by the US. Palestinian Authority (PA) Foreign Minister Riyad al-Malki said as much on a recent visit to Japan. This sentiment is shared by the Palestinian population at large, with only 4.9% of those polled in a March 2016 survey published by the Friedrich-Ebert-Stiftung and the Jerusalem Media and Communication Centre favouring the US as a potential meditator in any future peace talks.
On the Israeli side, it's certainly no secret that there is a clear preference for American brokerage. Israeli Prime Minister Benjamin Netanyahu enjoys a level of comfort in Washington D.C. far greater than that of Abbas and his close associates. (Netanyahu has spoken to the US congress on three different occasions, equal Winston Churchill's previous record). Besides broad partisan support, there is the official American assurance that it will uphold Israel's "qualitative military edge" over any possible adversary. That American mediation clearly suits Israeli negotiators is understood by the Israeli public too, 30% of whom believe the US can most effectively play the role of honest broker between Israelis and Palestinians according to a March 2016 study.
In other words, both Israelis and Palestinians are effectively in agreement that sole US brokerage is not in the interests of both parties. Here, the French Initiative offers a clear break from the past. But it also challenges another fundamental element of past negotiations, namely the lack of incentives for wholehearted Israeli engagement.
Contrasting Israeli and Palestinian political realities
A sober examination of Israel's position in the world demonstrates how it has been able to prosper without a just settlement to the conflict. Israel is recognised by most countries in the world, has a far stronger army than any other country in the Middle East and its citizens are free to travel, work and study in the most prosperous parts of the globe. The same is true for the Israeli economy, which continues to flourish. In its January 2016 economic survey, the Organisation for Economic Co-operation and Development (OECD) wrote (emphasis added): "Increases in output, averaging nearly 4% annually since 2003, have exceeded those of most other OECD countries. The country experienced only a mild slowdown in activity in 2014, despite the Gaza conflict, and growth continued in 2015, even if at a relatively moderate pace".
Palestine, in contrast, has few – if any – hallmarks of a state. The PA is unable to prevent Israeli incursions into Area A (around 20% of the occupied West Bank), despite its supposed sovereignty over these towns and cities. Any serious examination of the heavily donor-dependent Palestinian economy highlights the inability for real economic growth while Palestinians' richest natural resources remain under full Israeli control.
So whereas Palestinians need little incentive to seek a solution, what does Israel have to gain? The EU has promised Israel a 'Special Privileged Partnership', i.e., upgraded political, security and economic cooperation, in the context of a final status agreement. Yet even without this upgrade, as the European Council on Foreign Relations (ECFR) has shown, Israeli-EU relations have gone from strength to strength. The EU is Israel's largest trading partner and Israel benefits from a number of EU programmes, including the EU's research and innovation programme Horizon 2020.
The Arab Peace Initiative, which promises the normalisation of relations between Israel and its Arab neighbours in the event of Israeli withdrawal from Palestinian territory, was seemingly never attractive enough to merit an official Israeli response. But today, even these proposed benefits are slowly becoming irrelevant as Israel and its (unofficial) Gulf allies find their interests converging on Iran, Hezbollah and the Muslim Brotherhood.
The frequently reiterated vision of 'two future states living side-by-side in peace and security' equally has lost much of its shine. If the Palestinians ever existentially threatened Israel's security, the same is hardly true today. The Fatah-dominated PA in the occupied West Bank has a vested self-interest in maintaining security cooperation with Israel. The de facto Hamas government in Gaza has been brought to its knees as a result of a dual Egyptian-Israeli blockade, and currently finds itself caught between a regional Iran-Saudi Arabia feud. (The recent Gulf Cooperation Council classification of Hezbollah as a terrorist organisation undoubtedly troubled Hamas a great deal).
The occupation of Palestinian territory is often considered a substantial security threat to Israel – and in the long term will certainly put an end to any talk of two states – but over a half century, Israel has been able to prolong and deepen what Hugh Lovatt, Israel/Palestine Project Coordinator at ECFR, describes as "a largely cost-free occupation". For many inside the Israeli security establishment, it is Iran and Hezbollah that are considered Israel's biggest threats.
Time for a new negotiation paradigm
Taken together, the French Initiative incorporates two important shifts from a previous failed doctrine of negotiations between Israelis and Palestinians: multilateralism in the place of American sponsored bilateralism and consequences for failure (i.e., recognition of Palestine) rather than abstract or even negligible gains in the case of success. From a Palestinian point of view, without these two elements, future talks will fail before they have even begun. While the Israeli rejection is certainly a setback and will likely stall progress, the French Initiative might well signal the beginning of a new era of peace talks that learn from the failures of the past and incorporate the changing realities on the ground.