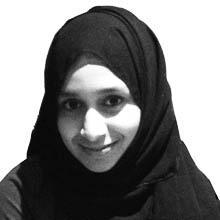 Last updated: 13 September, 2016
"The French ban on the burkini has impacted businesses in a positive way"
Despite, or rather because of, the controversy surrounding the burkini, business is now looking pretty good for Harun Rashid, founder of Islamic Design House. "On the pre-launch campaign of the burkini, we sold out completely on all of our inventory post the burkini ban in France," Rashid said.
The ban on the burkini in France has spurred worldwide sales of the garment by up to 200 per cent. "We have found women to be very in tune to their individual fashion needs and at the same time (they) want to adhere to the modest code of dress outlined by their faith," Rashid commented.
There has been an unprecedented reaction in condemnation of France's policies, which have restricted Muslim women (and others) from wearing the burkini. France claims to want to redress gender inequalities by banning the beachwear, however, several Middle Eastern media have reacted by associating the ban with French colonialism. Rather than being about equality, critics say, there are underlying currents of France's view of the Muslim veil, which many French feel is 'oppressive'. This is far from the truth, as shown by the scope of demand for the burkini and other modest wear that is prevalent in the Middle East and around the world.
"The demand for modest clothing that adheres to the faith is tremendous," Rashid explains. "The burkini and in general the modern abaya do significantly well across the GCC region."
Rashid claims that the French ban on the burkini has only further spurred sales and impacted businesses worldwide in a positive way, rather than acting as a political deterrent. The burkini was originally created by Sydney based designer Aheda Zanetti. Zanetti, a Lebanese-born Australian fashion designer, developed the burkini to give Muslim women freedom to adhere to their faith whilst enjoying sports.
In response to the French ban, Zanetti said that, "They have not thought hard enough; they are using a piece of fabric as a political item. Little do they know a lot of non-Muslims are wearing it."
Many writers from Middle Eastern media outlets have offered their views too. Diana Moukalled of Al Arabiya argued that, "Those who oppose the wearing of burkinis in public beaches should remember that for many women the swimsuit is a means of liberating oneself from the confines of a home-bound existence. Secular people screaming at a woman to go home resembles what has happened to many Arab and Muslim women who have tried to defy prohibitions in their society in terms of what to wear, but were reprimanded by people and yelled at to go home."
France has disrespected the rights of women to make their own choice about what to wear. In an attempt to target Muslim women and stop them from integrating freely within their respective communities, many French cities continue to implement the ban. This is despite the fact that the country's highest administrative court recently ruled that the burkini ban is indeed illegal.
Although this entire episode has caused tremendous pain for those affected, it also spurred awareness and an appreciation of the burkini and the needs of women who would like an alternative to conventional swimwear.
Junayd Miah, Creative Director and CEO at Islamic Design House said, "Historically, if we want to know where the burkini came from, it was formed from a practical solution from the founder for women to engage in sports."
"We want to live in an inclusive society and Muslims are part of that society. For me, the burkini is a positive change and for girls who are not taking part in sports this is ideal. It is a practical solution and it is nice to see people of different values and religions come together."
As the ban is still being implemented, one can only hope that the French government soon understands that in a democracy, nobody has the right to restrict people from wearing the clothes they want. And yet, the controversy has also illustrated that attempts to deter people from wearing the burkini will be hindered, and we may just see more women expressing their freedom through this inspirational garment.