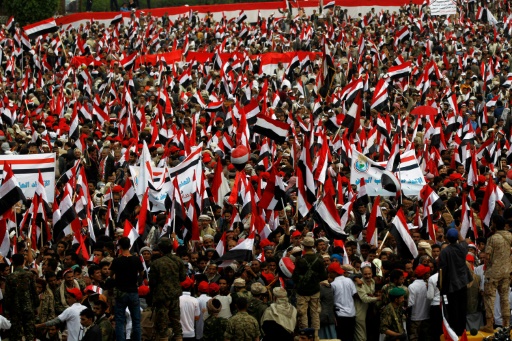 Last updated: 4 October, 2016
Yemen rebels form rival government, with more women than ever before
Shiite Huthi rebels in Yemen formed Tuesday a "national salvation" government to rival the internationally recognised administration of President Abedrabbo Mansour Hadi.
The cabinet led by Abdel Aziz Ben Habtoor, who was named on Sunday to form a government in rebel-held Sanaa, will have 27 ministers, the rebel's "supreme political council" said in a statement.
The council was created in July by the Huthis and the party of former president Ali Abdullah Saleh.
Ben Habtoor is a former governor of the southern port city of Aden and a member of the political bureau of Saleh's General People's Congress.
Abu Bakr al-Kerbi, a former foreign minister of Yemen and member of Saleh's party, will head the foreign ministry while the defence ministry was given to General Hussein Khayran, who held the same portfolio in the Huthis' revolutionary committee.
The rebel government also includes five women — a number never seen before in Yemen — as well as representatives of southern separatists and ministers considered independents.
The rebel announcement of a rival government is likely to further complicate the prospects of a political settlement in Yemen.
In early August, UN-backed peace talks in Kuwait between Yemen's warring parties were suspended.
The United Nations says the conflict has killed more than 6,600 people and displaced at least three million since a Saudi-led Arab coalition backing Hadi's government launched operations in March 2015.
Since then, the rebels have been pushed out of much of Yemen's south, but they still control nearly all of the country's Red Sea coast as well as swathes of territory around the capital Sanaa.