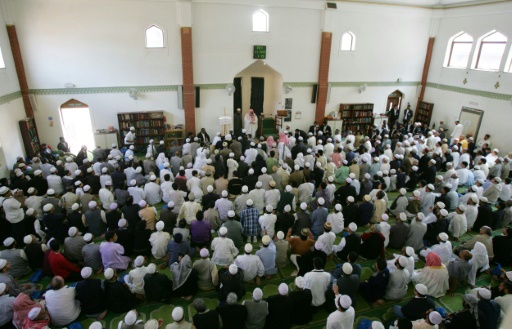 Last updated: 10 February, 2017
Saudi Islamic leader warns over 'false news'
A senior Saudi religious leader on Friday warned over online "false news", bolstering Islamic scholars' concern about the internet in a kingdom where social media are widely used.
The comments during weekly prayers by Abdul Rahman al-Sudais, the imam of Mecca's Grand Mosque, followed criticism of online practices a week earlier by another Saudi religious leader.
Sudais said that "when an incident happens" people rush to the web and social media which exaggerate the matter.
"So many incidents that would have been better forgotten," he said, but instead lead to the spread of "lies and deceit awakening evil and fitnah (temptation), and spreading rumours and false news".
In the comments, cited by the official Saudi Press Agency, he called those who succumb to this social media phenomenon "Kharajites", after a group who resisted early Islamic rulers.
Worldwide concern has risen over false or "fake news" — which is fabricated — because of its potential to shape public opinion via the internet.
Saudi Arabia is founded on ultra-conservative Wahhabi thought, but more than half of its citizens are under 25, spending much of their time on social media platforms such as WhatsApp, away from official strictures and traditions in the Muslim kingdom.
At the weekly Grand Mosque prayers on February 3, Sheikh Saud al-Shiraim said social media have led to "strange practices" such as the use of "fingertips instead of minds" to think.
"The nature of social media has given rise to strange practices contradicting morals, customs and norms," he said.
Saudi Arabia bans alcohol, public cinemas and theatres. Unrelated men and women are usually segregated at restaurants and other public venues.
But there are pressures for social change.
As part of wide-ranging social and economic reforms to diversify the country's oil-dependent economy, a new entertainment authority has begun to slowly introduce foreign shows, music and other events seen by limited audiences.
Saudi Arabia's highest-ranking cleric, Grand Mufti Abdulaziz al-Sheikh, warned in early January of the "depravity" of cinemas and music concerts, saying they corrupted morals.