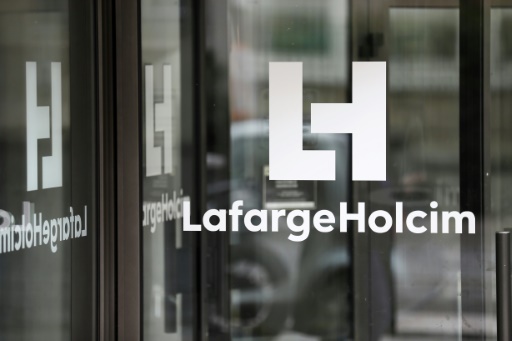 Last updated: 12 March, 2017
In conflict zones, companies struggle with ethics vs profits
Some multinationals working in conflict zones are turning to ethically dubious practices to keep their factories operating, employees working and goods flowing.
French-Swiss cement manufacturer LafargeHolcim admitted earlier this month that it resorted to "unacceptable" practices in 2013 and 2014 to keep its Jalabiya plant in Syria running until it was seized by the Islamic State. In practice this amounted to the financing of armed groups.
Recent history is full of scandals involving businesses paying armed groups and fanning the flames of war.
Banana companies paid paramilitary groups in Colombia in the 1990s and 2000s, jewellers fed the trade in "blood diamonds" in Liberia and Congo and mobile phone makers are regularly accused of using minerals taken from mines controlled by armed groups in Africa.
But how do companies get themselves into this? Errors of judgment? Sliding imperceptibly past a point of no return? Too much responsibility given to middlemen? A fundamental contradiction between profit and ethics?
– Grey areas, platitudes –
"Whether it wants to or not, a business working in a war zone or a post-crisis zone becomes an economic stakeholder in a military environment," said Bertrand Monnet, a professor in criminal risk management at France's Edhec business school.
"And it is not always quite able to manage the challenges that this involves."
Big companies have ethical codes and while "this type of talk is all very well… in reality it's not enough to cope with the tensions between economic logic and fundamental rights," said Cecile Renouard, a professor at the Essec business school in France and a writer on corporate ethics.
She said that in the Lafarge case, the company's ethics statement was ambiguous in this respect.
"The company says it wants to be the world leader in its sector and at the same time contribute to making the world a better place", but "permanently striving for economic and financial performance inevitably comes into conflict with the desire to take into account the local situation."
Nicolas Berland, a professor at the business ethics and management department of the Paris-Dauphine university, said that while there are "true cynics" who work in conflict zones with no regard for the morality of what they are doing, others find themselves in grey areas.
Trying to honour agreements and protect their workers in difficult, unpredictable environments "they sometimes try to find a compromise by betting the situation will change rapidly," he said.
The safest approach is not to get involved in dangerous areas in the first place, or to pull out as quickly as possible when a crisis blows up.
Alexandre Hollander, head of Amarante International, a company specialising in security for international organisations, said: "In a war situation, multinationals generally decide to pull out of the country."
French oil giant Total left Syria in 2011 and French industrial gas supplier Air Liquide recently quit eastern Ukraine, where pro-Russian separatists decided to seize control of businesses.
– Responsibilities and obligations –
Local officials can also play an ambiguous role.
"The fashion is to have 'cross-expatriates', such as a Jordanian in Libya, because they are less exposed to risks thanks to their nationality," Hollander said, but "the understanding of corruption is not always the same for a Russian, a Turk or a Lebanese."
Moreover, "put under great pressure, mid-level managers can find themselves tempted to turn a blind eye a bit," he said.
And then, "it is difficult to extract yourself once you're caught up in the machinery. Once you've given two cans of petrol, $1,000, then $100,000, the amount doesn't matter any more."
In the Lafarge case, "the basic mistake is that they failed to clearly articulate a break point, to identify what are the red lines beyond which these relationships with local partners become unacceptable," said David Rodin, an expert in the ethics of war at Oxford University.
In theory the question is "to what extent is Lafarge responsible for the crimes the armed groups commit," he added. "The question is then at what level were decisions being taken? Was there sufficient oversight and guidance?"
Two companies with extensive foreign operations listed on the Paris stock exchange blue-chip CAC 40 index declined to make public their guidelines while insisting that the issue of ensuring the security of foreign staff is monitored at the highest level of management.
"Lafarge, a company of international standing, approaching such a highly-publicised conflict — shouldn't it have been extra vigilant?" said Marie-Laure Guislain of Sherpa, a French law association that protects victims of financial crimes, which made a criminal complaint against Lafarge for "financing terrorism".
France has just adopted a law on companies' obligation to be vigilant on these issues, which could "have real effects" in this sort of situation, she said.