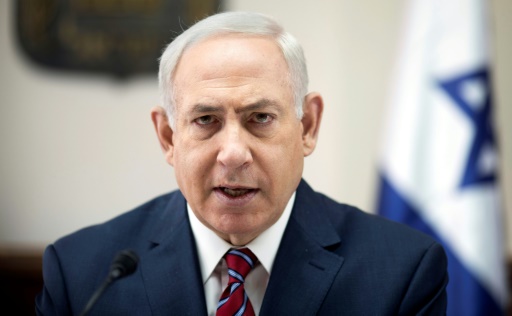 Last updated: 15 May, 2017
Israel broadcaster enters new era after tearful farewell
Israel's new public broadcaster went live Monday after reforms to television and radio stations, seen as integral to the country's history, threatened snap polls and evoked tearful on-air tributes.
Radio newscasts began with the same two-hour show as previously, with iconic anchor Aryeh Golan remaining in the chair.
"Good morning, at this time the Israeli Broadcasting Corporation sets out on its way," he said in his opening remarks.
But in a reference to layoffs accompanying the reforms, he said, "Our rejoicing, of course, is tinged with sadness for the hundreds of our colleagues from the IBA who were left by the wayside."
The number of jobs lost has yet to be confirmed.
Many Israelis grew up with only public radio and television run by the former Israeli Broadcasting Authority until private stations began appearing in 1993.
The launch comes after bitter political infighting over the reforms that seek to streamline the former authority's operations.
The now-defunct IBA had one television channel and eight radio stations, as will the new corporation.
A dispute between Prime Minister Benjamin Netanyahu and Finance Minister Moshe Kahlon over how to move ahead with the reforms threatened early elections, before a compromise was reached in March.
Netanyahu has been accused of reneging on a previous agreement by seeking too much control of the new broadcaster, while Kahlon was committed to it and wanted to see through financial reforms.
Employees of the old corporation have harshly criticised the way the shutdown was handled.
Staff from its main nightly television news programme were informed last week its broadcast that day would be its last, drawing emotional on-air tributes.
In a sign of how much the reforms remained in flux, the new corporation was still looking for a boss.
The official receiver charged with the IBA breakup on Sunday published an "invitation to apply for the post of temporary managing director".
Channel One public TV is due to go on air later Monday.
– Years of reform attempts –
For years the government had tried to reform the IBA, the Jewish state's sole broadcaster until 1993, when the first commercial TV channel went on air followed by several commercial radio stations and a second television channel.
It was accused of financial mismanagement, bowing to government interference and allowing bloated staffing imposed by strong unions.
In 2014 parliament passed a law to shut it down but implementation was repeatedly delayed as Netanyahu and partners in his unruly coalition government argued over its successor.
Its mandate was supposed to include freedom from government interference, but Culture Minister Miri Regev, of Netanyahu's Likud party, famously said in 2016 "What good is the (new) corporation if we don't control it."
Netanyahu even threatened elections over the make-up of the new body, widely known by its Hebrew name "Kann" (Here).
He eventually backed down after two senior editors were removed from their new positions and a deal reached — currently before the courts — to separate its news operations from its more entertainment-focused divisions.
Debates in parliament over the launch date left staff recruited to it in limbo until a surprise May 9 announcement that the last TV news broadcast would be that day.
Reporters and presenters on the popular show packed onto the set that evening, complaining bitterly that they had been given no advance notice or opportunity to put together a dignified farewell edition after 49 years of the flagship "Mabat" (Look) evening news.
The spectacle sparked a wave of public and media sympathy, even among supporters of broadcast reform.
– New voices –
Netanyahu's discontent with the IBA, formed in 1965 and modelled loosely on Britain's BBC, has been growing since his first term as premier began in 1996.
He saw it as lacking people who identify with the political right-wing, said Yariv Tsfati, head of the communications department at Haifa University.
He also fumed at the power of its staff unions and the reluctance to adopt more efficient practices.
"It was a television channel embarrassing at times to watch," Tsfati said, while noting "islands" of exemplary journalism and the more professional production of its radio departments.
To Tsfati, taking on the media was a convenient way for Netanyahu to win political points among the right-wing, which felt under-represented by the IBA.
Avi Meshulam, a journalist who has also worked on IBA radio shows over the years, said "no reform would have worked at the authority" because of entrenched practices.
The IBA "was closed because of employees who failed to understand that their unique status from the 70s and 80s was over," he wrote on Facebook.